How can I Make Roasted Peppers?
Roasted peppers are a wonderful addition to many meals. Smack a roasted red pepper on a plain turkey sandwich, and you will know what happiness is. Roasted peppers are great in pasta sauces, salsas, pasta salads and just about anything else that you'd like to add a sweet, smoky flavor to.
These days you can buy many types of roasted peppers in jars at your local grocery store, but it's easy and much tastier if you make your own at home. Roasted peppers are not hard to make. In fact, it's the one time burning something in the kitchen is the goal.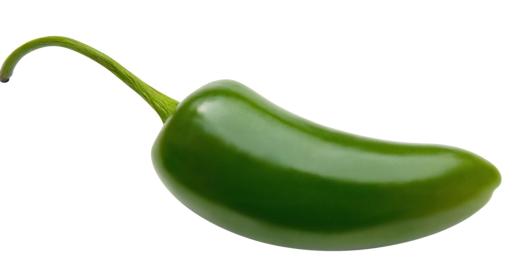 There are several ways to make roasted peppers, depending on the equipment in your kitchen. If you have a gas stove, you can roast peppers on a burner. Just turn the flame on medium and place the pepper directly on the burner. Use tongs to turn it every few minutes until the whole pepper is charred black, but the flesh beneath still feels soft.
If you don't have a gas stove, you can make roasted peppers in your oven or toaster oven. Preheat the oven to 400 and cook until the skin is blistered. You can also use the outdoor grill or a grill pan on your stove top to roast peppers in the same manner as on a gas flame.
Once your peppers are nicely blackened, put them in a paper bag and close up the top. Leave them for a few minutes. This will allow the roasted peppers to cool down enough so you can handle them, but will also steam the peppers, making it much easier to get the skins off.
But wait a minute, you say, didn't we just roast the peppers to get the skin all black? Why do we want to throw that away now? Because the burned bits aren't really that tasty. It's the roasted pepper flesh underneath that we want.
Once your roasted peppers have steamed about 10 minutes, open the bag and peel the peppers. If you've roasted hot peppers for chili or salsa, wear gloves when you do this. Hot pepper juice can be very irritating, especially when it gets in your eyes, so wash everything that has been in contact with the peppers before using it for something else.
After the steam, your roasted peppers should peel easily. If not, use a small knife to get the peel going. Don't wash the peel off under the faucet; that just takes all the tasty sweet juices away with it. Your patience will be rewarded with beautiful roasted peppers for you to enjoy.
If you've never worked with roasted peppers before, start by roasting a red pepper. Use it on a sandwich, or make a roasted red pepper hummus. Enjoy this pepper. Savor it. Taste how much better it is that those roasted peppers out of a jar. Once you've mastered the roasted red pepper, you can move on to roasting hot peppers like jalapenos, poblanos, cayennes, or even New Mexico peppers.
Roasting peppers gives them a whole different flavor. They still keep their heat, but it is smokier, deeper and a whole lot tastier. Try roasting your favorite peppers and compare. You'll be a roasting aficionado in no time.
AS FEATURED ON:
AS FEATURED ON:

By: epantha

A jalapeno pepper.

By: carlos Restrepo

Roasted peppers may be made at home by using a toaster oven.

By: DLeonis

Roasting a red pepper is a great start for someone who has never tasted roasted peppers before.

By: Florian Villesèche

Those with gas stoves can roast peppers directly on the burners.