Why Should I Conduct a Title Search?
A real estate title is a document that details an owner's interest in a piece of property. Titles are generally registered with a government agency for the purpose of documenting the ownership of land over the course of time. Conducting a title search is something that can usually be done at the courthouse in the jurisdiction in which the land in question is located. The main reason for conducting a title search is to ensure that there are no liens or other restrictions on the property in question prior to purchase.
Land titles are generally organized both by the grantor — the person who sells property — and the grantee — the person who buys property. In order to conduct a title search, the searcher should start with the current owner's deed by searching his or her name in the grantee index. The searcher should make sure to look very carefully for any judgments, liens, mortgages, or tax claims attached to the property that he or she was not previously aware of. Starting with the current deed and working backward in time through the entire chain of title, the searcher should be able to determine if there are any encumbrances on the property.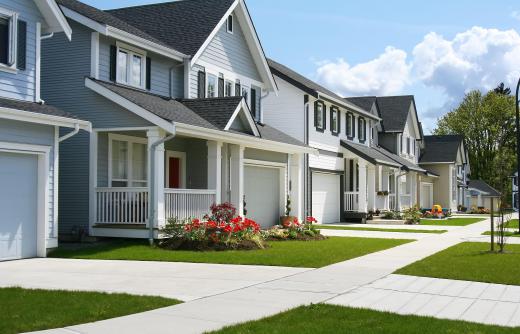 If there are no previously unknown encumbrances on the land found through the title search, then the searcher may feel safe in purchasing the property without subjecting himself or herself to a liability on the land. In some circumstances, however, a title search will turn up defects in the title such as a judgment lien, which is an interest in the property given to the creditor in the event that the debtor fails to pay the creditor after a judgment is rendered. A lien of any kind will legally prevent the sale of property unless it is cleared by its owner through payment of the debt.
Another example of something that might turn up in a title search is an easement that was previously unknown to the prospective purchaser. An easement is a grant of a right to a party to use the land, for either a particular or general purpose. The existence of such an easement may make the property much less attractive to the prospective purchaser.
Proper conducting of a title search is very detail oriented, and there is a high risk of missing something important. Therefore, it is wise for the prospective purchaser to contact an attorney or a title company to conduct the search on his or her behalf. Alternatively, he or she can take out a title insurance policy to cover any losses incurred due to human error in conducting the title search.
AS FEATURED ON:
AS FEATURED ON:

By: Barbara Helgason

A title search may reveal any active easements on a parcel of land.

By: surpasspro

A title search can usually be done at a courthouse in the jurisdiction of the lane in question.