Why does the US Government Give out Farm Subsidies?
United States farm subsidies are government payments — typically in the form of cash or credit — provided to domestic farmers and agribusinesses as a means to supplement their income and manage the supply and pricing of certain commodities. Introduced in the 1930s by President Roosevelt, the original subsidies were initially designed to alleviate the effects of the Great Depression. American farmers, up until that time, had ruled the global market under the free-enterprise system. Although intended as a temporary fix, the distribution of these payments continued long after the Depression, evolving into the multi-million dollar political platform it is today.
The question of why the United States government continues to pass millions in subsidy farm bills is one that tops the political scale in controversy. The government argues that now, more than ever, farm subsidies secure the domestic farm sector as a measure of homeland security. The intent — if a world-changing event should occur — is to protect the American people from having to rely on food imports to feed the population. Strong opponents, however, argue that political gain alone now determines subsidy distribution. With the largest percentage of subsidies awarded to big farms and agribusinesses, many argue that only a small percentage of the allotted millions ever find its way to the family farmers who need it the most.
Farm bill proponents argue that subsidizing farm income and supporting commodity pricing helps to offset unexpected fluctuations in agriculture. Historically, certain events that occur internationally such as war, government seizures, and natural catastrophe have a direct impact on the food supply available for purchase in the global market. On domestic soil, crop yields fluctuate year to year due to such things as floods and unpredictable temperatures. Subsequently, ensuring the solidity of the domestic sector with subsidized farm assistance would seem a logical alternative. Other subsidy advocates feel that, without this type of government aid, domestic farmers would simply be driven out of business by foreign competition, thus placing the United States at the mercy of other countries to supply even the simplest commodity.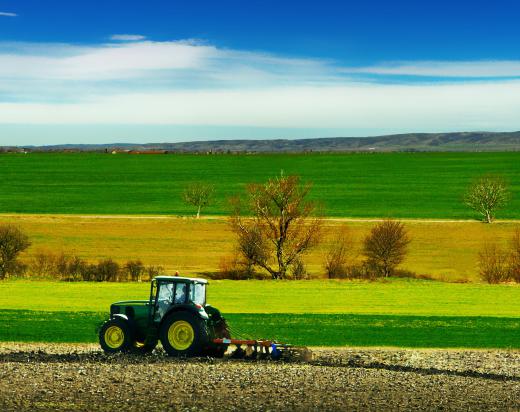 While, in theory, this type of government assistance seems justified, opponents speak loud from every platform. One outspoken criticism comes from those who feel that handing out agricultural subsidies goes against the principles of free trade. The argument states that subsidizing farmers eliminates any incentive to produce according to the demands of the market. Instead, subsidies encourage farmers to produce for profit alone without monitoring profit and loss signals that might suggest otherwise. According to free market economics, production based on profit and loss — and demand and supply — is the key to maintaining fairness in the competitive market. In addition, free trade proponents argue that subsidies based upon unpredictable weather conditions are disingenuous considering that industries nationwide suffer the same risks but must rely on insurance to assist only after the fact.


By: air

Farm subsidies were first introduced by President Franklin Roosevelt in the 1930s to aid domestic farmers during the Great Depression.

By: EvrenKalinbacak

Supporters argue that U.S. farm subsidies will save the American public from relying on food imports in the event of a global disaster.

By: sima

Opponents say that farm subsidies encourage farmers to ignore supply and demand and to only produce for profit.

By: Valcho

Subsidies may help make farming profitable in some places.

By: ellisia

Subsidies may help pay for the care of livestock.

By: Goran Bogicevic

Domestic agriculture subsidies help guarantee that there is an adequate, secure food supply.

By: k_kron

Corn is subsidized due to its high demand, in part due to its use in ethanol.

By: Denis Pepin

Some critics allege that most farm subsidy funds never reach the family farmers who are most in need of them.