In the United States, the term pilgrims refers to the group of English settlers who arrived in America in 1620 and settled in Plymouth. They were the second group of English citizens to populate America following the settlers in Jamestown, Virginia. The Pilgrims were comprised mainly those who were seeking religious freedom that they were denied in England. Arriving on the Mayflower, they survived a harsh first winter in the New World with the help of neighboring Indians, with whom they celebrated the first Thanksgiving feast in 1621.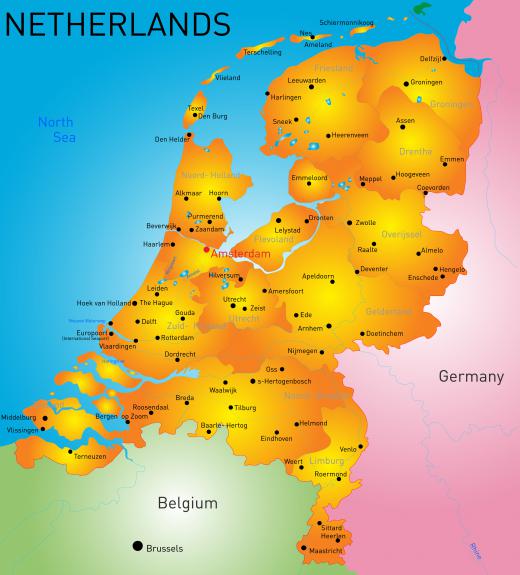 While the Pilgrims were originally from England, they had actually spent the decade prior to their trip to America living in Holland, which is where they first found the religious freedom they sought. They began to worry that they were losing part of their heritage in this foreign country however, and saw the New World as a place where they could keep that heritage and worship as they pleased. Financed by a group of investors, 110 men and women set sail on the Mayflower on September 6, 1620.
The journey was a perilous one, but 65 days later the group reached Plymouth, so named by Captain John Smith of the Jamestown settlement in 1614. An agreement known as the Mayflower Compact was reached to settle differences between two groups of passengers, and the Pilgrims were happy to finally reach their new home. Located near an excellent harbor and a brook teeming with fish, it seemed that the settlers had all they needed for a prosperous new life.
Their first winter was a harsh one though, as they were battered with snow and sleet that interrupted the construction of the settlement. Less than 50 of the original 110 survived the winter. With little idea how to farm the new land, the Pilgrims benefited greatly from the expertise of a local Indian named Squanto, who spoke English and knew the secrets of surviving in the New World. Using techniques showed to them by Squanto, the settlers had a bountiful fall harvest in 1621.
Later that year, Plymouth Governor William Bradford declared a day of thanks be held in honor of the harvest. The Indians, including Squanto, were invited for a three-day celebration which included games and music as well as a feast. In subsequent years, the tradition of having celebrations following the harvest was upheld, usually in the month of November, which eventually begat the holiday of Thanksgiving in America.


By: Andrew Kazmierski

Pilgrims typically lived in primitive homes like log cabins that they made themselves.

By: Ruslan Olinchuk

While the Pilgrims were originally from England, they had actually spent the decade prior to their trip to America living in the Netherlands.