Who Was Catherine of Aragon? (with pictures)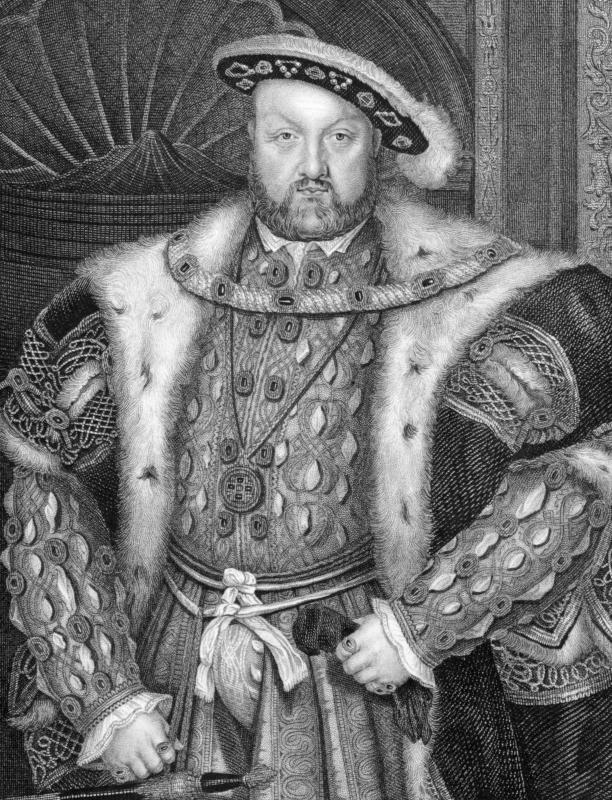 The first wife of King Henry VIII of England was the Spanish princess Catherine of Aragon. Although their marriage is believed to have been a happy one at first, Henry's attempts to divorce Catherine after 24 years of marriage left them bitter enemies, and left the country forever altered. Catherine of Aragon is believed to have been brilliant, brave and stubborn, refusing even in death to accept the betrayal of her husband as just.
Catherine of Aragon was born in 1485, the daughter of the powerful Spanish rulers, Ferdinand and Isabella. She was betrothed at a very early age to Prince Arthur Tudor of England, the older son of King Henry VII. Arthur and Catherine were married in England in 1501, but their marriage was cut short when Arthur died of an illness in April, 1502. Catherine's state at court was now precarious, a widow at the age of 17.
King Henry VII, desperate to avoid returning Catherine's huge dowry, immediately betrothed Catherine of Aragon to his second son, Henry. The second marriage required the permission of the Pope, as it was against church law to marry a widow to her husband's brother. Catherine testified in court that the marriage had never been consummated, and permission was granted. Even so, Catherine and Henry were not married until June of 1509, after seven years of political wrangling.
As Queen of England, Catherine of Aragon put her considerable intellectual powers to work on arranging treaties between her husband and her native Spain. In 1511, Catherine was instrumental in an alliance between England and Spain to fight France, formalized in the Treaty of Westminster. Henry so trusted his wife that he named her regent, allowing her to rule the country while he was at war. Catherine also acted as a patron to several universities and schools, and was a champion for female education.
Catherine and Henry are said to have had genuine affection for one another, but Catherine's inability to produce a live male child put strain on the marriage. Despite the birth of Mary, who would one day become Queen Mary I, Henry grew frantic for a male heir. Henry became convinced that their marriage was cursed by God because of Catherine's earlier marriage to Arthur. Additionally, Henry fell passionately in love with Anne Boleyn, a young lady of waiting in the service of his wife.
The combination of Henry's fear of God's wrath and Anne Boleyn's refusal to consummate their relationship outside of marriage drove Henry to seek an annulment from the Church. Unable to get permission, Henry broke with the Catholics and set up the Protestant Church of England. The new Church was happy to grant a divorce that ensured Henry's marriage to the Protestant Anne.
The staunchly Catholic Catherine of Aragon would not accept the situation, insisting that Anne was not queen and refusing to quietly enter a nunnery as the king requested. She also would not turn over the jewels of the queen to Anne. Catherine had considerable public support, which infuriated Henry and his new Queen. The King punished Catherine severely for her stubbornness, exiling her to a crumbling manor and denying her any contact with Mary, her only child.
Catherine of Aragon died in near poverty in 1536 at age 51. Henry, still furious at her refusal to accept his authority, ordered festivals of celebration at her death. Despite the King's disgust with her, Catherine of Aragon remained popular with the people of England, retaining their love throughout her life for her intellect, piety and principles.
Catherine of Aragon was the first wife of King Henry VIII.

As Queen of England, Catherine of Aragon worked on arranging treaties between her husband and her native Spain.