Who Killed William Desmond Taylor? (with pictures)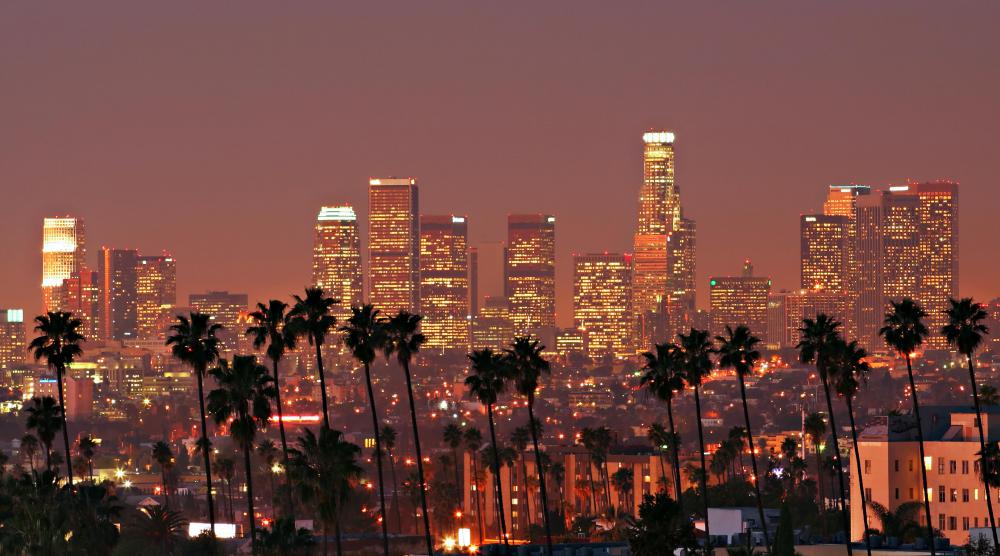 Few Hollywood murder mysteries have fueled as much speculation and conjecture as the death of director William Desmond Taylor. His murder officially remains unsolved, but there are a number of viable suspects and an entire fan club dedicated to solving the case themselves. Taylor's murder on 1 February 1922 became a front page scandal that affected a number of reputations and shined a spotlight on early Hollywood's sordid side.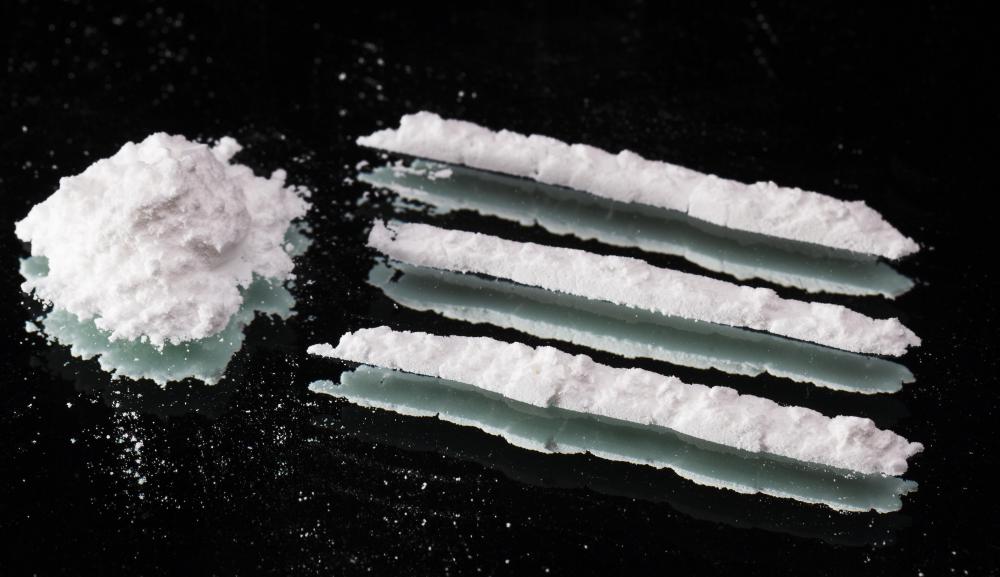 William Desmond Taylor suffered a single fatal shot to the back around 8pm that night. He had just bid farewell to a troubled actress named Mabel Normand, and watched her drive away before retiring to his study. Residents in neighboring homes later reported hearing the fatal gunshot and seeing a young man with dark hair leaving Taylor's home in Alvarado Court, an exclusive area of Los Angeles. This man did not seem to be in any distress, so neighbors were not unduly alarmed. The gunshot noise was attributed to automotive backfire.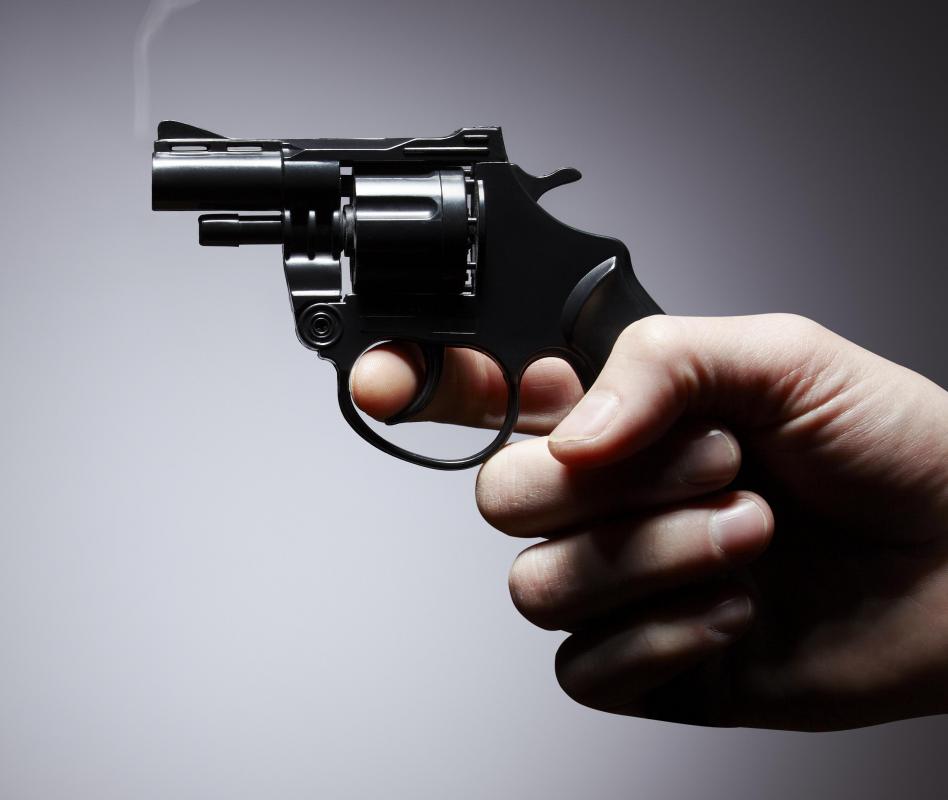 William Desmond Taylor's personal assistant, Henry Peavey, arrived the next morning to deliver some medication and breakfast. He notified the authorities about the crime scene. However, a number of people from the Hollywood community had already learned of Taylor's death, and spent the early morning hours removing any incriminating or embarrassing evidence of their involvement with Taylor. Although not considered suspects in Taylor's murder, their interference may have prevented some key elements of the crime from being discovered by investigators.
One of the leading suspects in the murder of William Desmond Taylor was Peavey's predecessor, a shady character named Edward Sands. Although Sands affected a Cockney accent, he was actually from Ohio. As Taylor's trusted butler, he had access to the director's home and some authority over routine financial matters. Several months before Taylor's death, Edward Sands used a signed blank check to pocket several thousand dollars for himself. He also filled a large steamer trunk with numerous items from Taylor's home and fled the country.
If Taylor had found Sands, he would most likely have pursued legal action concerning the embezzlement and fraud. There is some speculation that Sands was actually blackmailing Taylor with evidence of a bisexual or homosexual lifestyle. Sands, who did fit the general description of the man seen leaving Taylor's home, may have used his knowledge of the home to enter the study and silence Taylor for good.
There is also a theory that William Desmond Taylor was the target of a professional hitman hired by local drug pushers. The actress Mabel Normand, with whom Taylor had been linked romantically, was a known cocaine addict. Perhaps Taylor's public crusades against the drug trade drew too much attention for comfort. By seeking Taylor's help, Normand may have inadvertently given her drug suppliers a reason to silence him. The fact that Taylor was not robbed after the fact, however, does not support such a low-life scenario.
Two of the most viable suspects in Taylor's murder were mother and daughter. An emotionally unstable woman named Charlotte Shelby changed her daughter's name from Juliet Reilly to that of a dead niece, Mary Miles Minter. Minter actually despised the acting profession, but Shelby continued to push her into a career. When an opportunity for Minter to work with the great director William Desmond Taylor came up, Shelby encouraged her to be as charming as possible. The 50-year-old Taylor and the 16-year-old Minter were rumored to be dating, although some say it was more of a protective father-daughter relationship.
When Taylor failed to turn Minter into the next Hollywood sensation, Charlotte Shelby felt betrayed. Her actions on the day of the murder are not well-documented, although an actor did provide an alibi for the critical hours between 7pm and 9pm. It is possible that Minter, a petite brunette, could have been the 'dark-haired young man' seen outside Taylor's home at the time of the shooting. It is perhaps more likely that Shelby may have put on men's clothing and entered the home as Mabel Normand was leaving. Some witnesses said the unknown man adjusted his clothing in a feminine manner.
None of these suspects were ever charged with William Desmond Taylor's murder. Many Hollywood insiders were eager to minimize the damage caused by the scandal, so they used their influence to make the story go away as quickly as possible.
The Taylor story took one more interesting twist in 1999, when it was reported that former actress Margaret Gibson made a deathbed confession to killing Taylor in 1964. Gibson had worked with Taylor when she was young, but no motive for her to murder him was ever determined. Though Gibson's account does not conflict with the timeline of the Taylor murder, no corroborating evidence for the confession has come to light. Modern forensic techniques might be able to unearth new clues, but lack of interest in the case does not appear to warrant the use of such expensive and time-consuming resources.
William Desmond Taylor was killed in an exclusive area of Los Angeles.

It has been suggested that cocaine and the drug trade were tied to William Desmond Taylor's death.

William Desmond Taylor was killed by a single shot to the back.