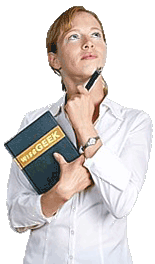 Dave Eggers is a writer best known for his memoir released in 2000, A Heartbreaking Work of Staggering Genius, which told the story of raising his younger brother after both of his parents died. He is also the editor of a highly-regarded and popular quarterly literary magazine, called McSweeney's. Dave Eggers was born in Chicago, Illinois, in 1970, and was raised in nearby Lake Forest, an expensive suburb. He is married to fellow writer Vendela Vida. They have a daughter, October Adelaide Eggers Vida, who was born in October 2005.
Before writing his bestselling book, Dave Eggers worked in San Francisco as a writer for the online journal, Salon.com, and served as the editor of a satirical magazine called Might. He also drew a satirical cartoon for the alternative weekly publication, SF Weekly. After the publication of A Heartbreaking Work of Staggering Genius, however, Dave Eggers became a household name. The book was praised for its voice and its innovations with form, and was a finalist for that year's Pulitzer Prize in general nonfiction.
Since that time, Dave Eggers has written several other works. His novel, You Shall Know Our Velocity, published in 2002, told the story of two friends traveling around the world, attempting to give out money to the locals. His next full-length book, in 2004, was a collection of short stories called How We Are Hungry. A book published by Dave Eggers in 2006 is entitled, What Is the What: The Autobiography of Valentino Achak Deng. The book is classified as a novel, but it is Dave Eggers' interpretation of the story of an actual Sudanese "lost boy," Valentino Achak Deng. The book is based on many months of interviews and research; though Dave Eggers establishes a fictional voice for the book, all the details of the story are true. The book has garnered critical acclaim for its powerful story.
In 2002, Dave Eggers established a nonprofit literary center in San Francisco called 826 Valencia, where he and other volunteer writers would hold writing courses and run drop-in tutoring sessions for high school students. He has also initiated the opening of similar writing centers in Los Angeles, New York City, Chicago, Seattle, and Ann Arbor, Michigan. To support these programs, he has held fund-raising concerts featuring indie rock artists including Sufjan Stevens.
Woman holding a book