Who are the Seneca Indians?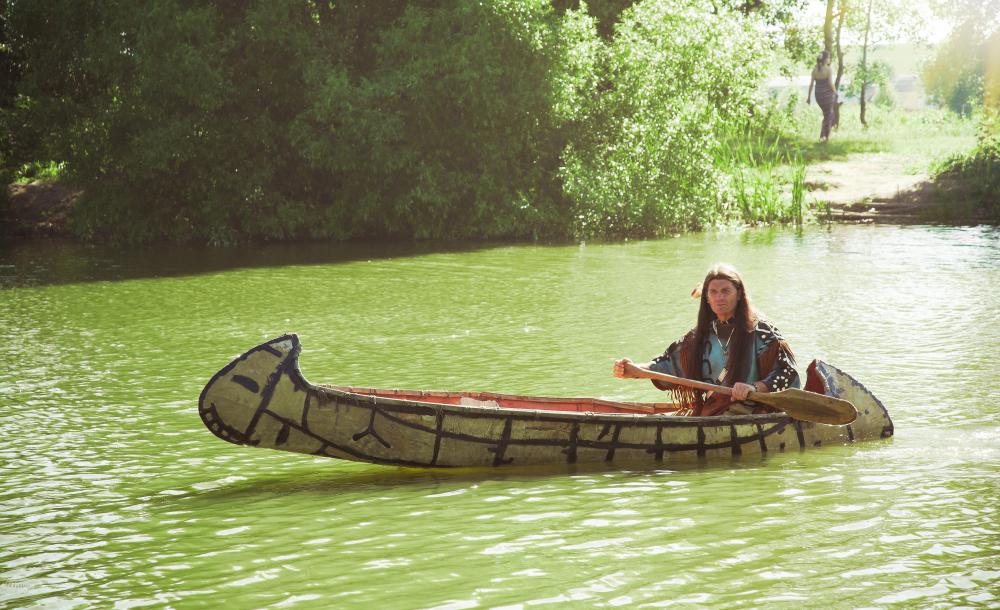 The Seneca Indians are a tribal people originally from the New York area in the northeastern part of the United States. They were generally the most prominent and largest of the five tribes comprising the Iroquois Nation. There are three Seneca reservations in western New York, along with a reservation in Canada that's open to all members of the Iroquois nation. The tribe shares a reserve in Oklahoma with the Cayuga tribe. In their own language, the Seneca call themselves the Onandowaga, which means "the hill people" or "people of the mountain."
Historically, the Seneca were generally a sedentary people. They usually lived in long, narrow riverside houses, which were covered in elm bark, and they had fortified villages with fences. Agriculture provided a fairly large part of their diet, and they grew corn, beans and squash, which were commonly known as the three sister crops among the Indian tribes of the Iroquois Nation. The Seneca Indians also hunted and fished to supplement their agricultural endeavors.
Warfare was one of the areas in which the Seneca Indians were known to excel. They conquered the lands of many other Indian tribes over the centuries, and after making contact with the Dutch, they gained access to guns. Like most other tribes in the Iroquois Nation, the Seneca warriors covered themselves in tattoos and shaved their heads in a distinctive Mohawk style.
In historical times, the Seneca Indians were governed with a form of representative democracy. The elder women of the tribe would vote to select a tribal leader, who would represent the tribe with the Iroquois council. Any tribal leader could be removed if he didn't do his job well enough or if there were any signs of corruption. This is generally considered to be one of the main examples that the American forefathers drew upon when setting up the US governmental system.
After the arrival of the Dutch in the early 1600s, the Seneca Indians and all of the Iroquois nations allied with them for access to guns and other steel weapons. Later, they fought with the British during the Revolutionary War. One of the tribe's most famous chiefs was known as Red Jacket because he was given such a garment by a British officer. Once the war was over, the Seneca negotiated a peace treaty with the US government, and they began to settle on various reservations.
The language of the Seneca, which is called Ogwehoweh, is considered difficult to learn, and it's slowly beginning to vanish, though there has been a movement to preserve it. Some older tribe members still speak Ogwehoweh fluently, but most of the children are only learning to speak English.
Like other tribes in the Iroquois Confederation, the Seneca used canoes to trade, fish, and conduct warfare across the waterways of the American Northeast and Great Lakes regions.