Who are Lerner and Loewe?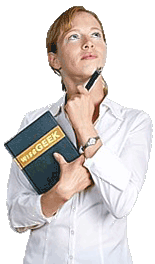 Frederick Loewe, born in Berlin in 1901, was a composer who came to the United States in 1924 and died in California in 1988. A child prodigy, he began composing at age seven and at 13 soloed as a pianist with the Berlin Philharmonic Orchestra—the youngest ever to do so. His first hit, a song called "Katrina" was written when he was 15. But after his move to the US, his work didn't receive much attention, even when he partnered with lyricist Earle Crooker.
In 1942, Loewe met Alan Jay Lerner at a New York City theatrical club. Lerner—born in New York City, where he would also die in 1986—had been writing radio scripts and lyrics before he met Loewe. The team of Lerner and Loewe was formed, but got off to a rocky start. Their first Broadway production was a failure, and the second had a short run.
In 1947, however, they collaborated on Brigadoon, a story that moves between the worlds of New York City and a mysterious and magical city in the Scottish highlands that is accessible to the rest of the world for only one day in each hundred years. This was their first hit and was made into a film in 1954. The best known songs are probably the title song, "Brigadoon," "The Heather on the Hill," and "Almost Like Being in Love."
Next came Paint Your Wagon, set in California during the Gold Rush, which opened on Broadway in 1951, and was made into a movie in 1969. The most popular songs were "I Talk to the Trees" and "They Call the Wind Maria." This was the fourth Lerner and Loewe musical
Paint Your Wagon was followed by a very successful Broadway music score: My Fair Lady, which set a record for the longest-running production in its first Broadway run in 1956. The production received nine Tony Awards, including for Best Musical. it has had Broadway revivals in 1976, 1981, 1993, and a West End revival in 2001, all of which received at least one award. Noted songs include "The Rain in Spain," "I Could Have Danced All Night," "On the Street Where You Live," "Wouldn't it Be Loverly?" "Get Me to the Church on Time," and "I've Grown Accustomed to Her Face." Seven Academy Awards were bestowed on the 1964 film version.
Lerner and Loewe next did a production directly for film: Gigi, which won nine Academy Awards. Based on a novella by Colette which had already undergone several adaptations, Gigi won the Academy Award for Best Picture of 1958. Well-known songs include the title song and "Thank Heaven for Little Girls."
Camelot, the next Lerner and Loewe production, was another hit, both as a musical (1960), which won five Tony Awards, and as a film (1967), which won three Academy Awards and three Golden Globe Awards. The most famous song may be "If Ever I Would Leave You." During the production, there was tension during Lerner and Loewe, and they spent the next decade working with other collaborators before reuniting in the early 70s to adapt Gigi for a stage production in 1973 and writing a score for the film of The Little Prince in 1974.
Woman holding a book