What Was the Super Continental?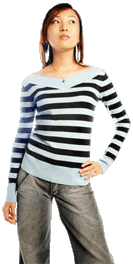 The Super Continental was a transcontinental Canadian passenger train that ran from 1955 to 1981 and from 1985 to 1990. Originally operated by the Canadian National Railway (CNR), the Super Continental was operated by VIA Rail Canada beginning in 1978. The train originally ran with daily service from Montreal to Vancouver, stopping in Ottawa, Toronto, Winnipeg, Saskatoon, Edmonton, and Jasper.
The Super Continental had its origins in the post-World War II years, when CNR responded to a need for modernization by purchasing 75 new lightweight cars and refurbishing 211 older heavyweight cars. In 1952, when they realized that their refurbished equipment would not be sufficient to remain competitive, CNR placed large orders for lightweight equipment from Canadian Car and Foundry in Montreal and Pullman-Standard Company in Chicago. These new cars, along with the refurbished ones, would form the Super Continental fleet.
CNR's new transcontinental line shared its inaugural date, 24 April 1955, with a competitor, Canadian Pacific Railway's (CPR) The Canadian. The Canadian's new fleet was much more impressive than those of the Super Continental, particularly in their use of scenic dome cars, which were not used on the Super Continental until 1964. These steadily lost business during the 1960s and 1970s, due in large part to the Trans-Canada Highway, officially opened in 1962, and the increasing popularity and availability of air travel. By the mid-1970s, the train was operating at a loss.
In 1978, the newly founded VIA Rail Canada took over operation of all passenger services of both CNR and CPR, including the Super Continental and The Canadian. The latter was changed into a Toronto-Vancouver line and became the major transcontinental passenger train in Canada. Though ridership increased in the 1980s due to inflation and high gas prices, the 1981 federal budget led to the elimination of 20% of VIA's route miles.
The Super Continental was restored under new government leadership in 1985, but service was greatly reduced, running only from Vancouver to Winnipeg via Edmonton. On 8 February 1986, the Super Continental collided with a CNR freight train in the worst rail accident in Canada since the 1940s, causing 23 fatalities. The railway operating rules were completely rewritten as a result. On 14 January 1990, the Super Continental took its last trip. Now, Canada's only transnational passenger line, The Canadian, follows the original CNR route.
Woman with hand on her hip