What Should I Look for in a Kids' Desk Chair?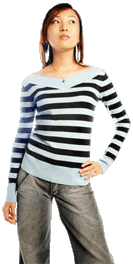 Look for a kids' desk chair that is both safe and supportive. Read the labels on the box for words such as "child's ergonomic chair." Also look for warnings about which kids' desk or computer chairs are suitable for certain ages, as some may have small parts such as on a seat or backrest adjustment mechanism. The kind of kids' desk chair that's fine for a teen may not be appropriate for a toddler.
If you're considering buying a desk chair for a small child, the traditional type with sturdy legs may be better than the more modern kind with casters, or wheels. Younger children may use these kinds of rolling desk chairs as toys by moving them around the room. If a plastic, metal or another hard material of wheeled desk chair tips over, the child may land on it and injure himself or herself. A padded fabric-covered desk chair may be the best type for younger children. It's always best to read the package carefully when looking for a very young kids' desk chair, both for age recommendations and safety precautions.
Whether you're purchasing a desk or computer chair for a younger or older child, be sure it is ergonomically supportive. There shouldn't be a gap between the child's back and the chair's backrest. For the best fit, it's best to have your child with you to try out a kids' desk chair. He or she should be able to sit comfortably with his or her feet flat on the floor. Otherwise, too much stress may be placed on the child's legs. Also look for a seat width and length that doesn't pinch or dig into the child's skin.
It's a good idea to choose a kids' desk chair with both a seat and backrest that are adjustable. Not only is this type of chair usually the most supportive, but it can also grow with your child as long as the seat size is ample enough. If you are choosing a rolling, pedestal base desk or computer chair, make sure that the construction is sturdy. When you grip the backrest of this type of children's desk seating, the chair shouldn't shake.
Once you've narrowed down your possible choices to several supportive, sturdy and safe desk chairs that are within your budget range, you may want to let your child make the final decision. Many children's desk chairs are available in a choice of fun colors. Involving the child in choosing a desk chair may even help him or her want to spend more time reading or learning.


Woman with hand on her hip