What Should I Know About Mold Removal?
There are a number of things to know about mold removal which can be useful in mold prevention, and in the event that mold needs to be removed from a home, car, or outbuilding. Getting rid of mold can be a challenging task, as molds are very determined little organisms.
The key challenge with mold removal is not removing the mold, which is relatively easy, but with cleaning up the stains left behind by the mold, and eliminating the spores. Killing mold can be accomplished very rapidly, but if the mold spores are still floating around, they can settle and start growing again at any time, causing a recurrence of the mold. Many commercial products which claim to kill mold are not effective, simply because they fail to address the spore issue.
Mold removal is best avoided altogether by making an environment very hostile to mold. Molds like moisture, and keeping a space dry is often enough to keep mold at bay. Opening doors and windows regularly for ventilation whenever possible is highly recommended, and in humid climates, a dehumidifier should be used to pull water out of the air. Vapor barrier insulation can also help to prevent mold in the walls. Using an air filter which can be purchased or rented from a home supply store can reduce the number of mold spores which drift in.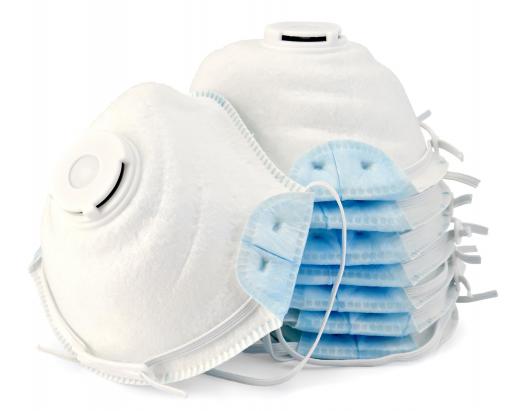 If mold does start to develop, it can be killed with the use of vinegar or lemon juice, or a solution of tea tree oil or grapefruit seed extract in water. As little liquid as possible should be used, to avoid giving the mold moisture to work with. Wetting a cloth with the liquid and then blotting the moldy area is a great way to kill the mold. Mold also does not like very high temperatures, so once the mold has been blotted away, the heat should be turned up in the room and the room should be closed so that if spores are present, they do not drift into other parts of the house. If possible, an air filter designed to trap mold spores should be run for a few days to take the spores out of the air.
If something washable becomes moldy, it can be washed with a cup of vinegar and dried at high heat to kill the spores. Molds on walls, floors, and other immovable fixtures can be addressed with the blotting technique, while moldy furniture can be taken outside for cleaning and a brief stay in the sun to kill off the mold spores.
Mold should never be covered over, because it will gleefully recur and proliferate behind the covering, eventually creating a stain or a health hazard. In the case of severely moldy walls and flooring, it may be necessary to tear the moldy portion out, allow the backing to dry, and install new material. This type of mold removal is also recommended for cases where mold has been covered over by a previous tenant or property owner, since it will be impossible to eliminate otherwise.
Stains left behind by molds can be difficult to get rid of. Commercial stain removing products are often effective, but they should be spot-tested on a hidden area to make sure that they do not create stains themselves. In the case of stubborn stains on painted walls, if several months pass without a recurrence, the stain can be primed and painted over.
For homeowners who are not interested in handling mold removal themselves, many areas have firms which specialize in getting rid of mold and mildew. These companies can clear out the mold and provide tips to prevent a recurrence.
AS FEATURED ON:
AS FEATURED ON:

By: Ljupco Smokovski

Mold can aggravate asthma and worsen other health conditions.

By: kostrez

Wearing a respirator mask is crucial for workers involved in mold removal to prevent inhaling particles which could cause serious health issues.

By: volodina

Sinus issues may result from exposure to mold.

By: askthegeek

Removing mold often entails repair work to leaky fixtures to prevent further growth.

By: johny87

Household molds and mildews are microscopic in size.