What Should I Include on an Area Manager Resume?
An area manager resume should include a snapshot of the job candidate's academic and professional credentials. Generally, firms require applicants for area manager positions to have prior supervisory experience and some industry relevant job experience. Many firms do check the credentials of job applicants, so an area manager resume should also include contact information for professional and personal referees.
Most employers prefer job applicants to list their professional credentials in chronological order with their most recent job role listed first and their earliest work experience listed last. In many instances, applicants for area supervisory roles have many years of experience; an applicant may choose not to list details of an entry-level job held long ago. Typically, an area manager resume should include details of the applicant's recent work history and a detailed explanation for any employment gaps. Each job section should include the name of the employer and the applicant's exact job title. Additionally, a resume should include the start date and end date for each position listed.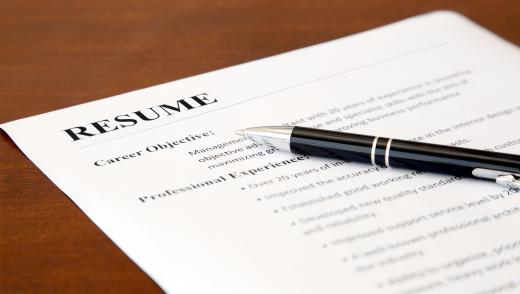 While many firms employ individuals in similarly titled roles, precise job roles vary from company to company. Therefore, an area manager resume must include details of the actual duties the applicant performed in each role such as managing revenue goals or hiring employees. Job candidates should highlight prior supervisory experience. Additionally, many employers prefer to hire applicants who have prior experience managing multi-units.
In some sectors such as the financial services and insurance industries, an area manager must possess certain licenses that are awarded by regional or national regulatory authorities. People involved in other professions are often required to complete advanced degree programs or industry examinations before they can be promoted into senior management roles. Therefore, an area manager resume should include a full list of the applicant's professional and academic qualifications. Well-qualified candidates should ensure that the most job important qualifications appear on the resume ahead of less relevant types of awards and certifications.
In addition to past experience, an area manager resume should also include a brief summary of the applicant's job objectives. This summary should include a brief explanation of the candidate's skills and how those skills will enable the individual to take on the managerial role. A candidate for an area manager role should also mention any prior experience working within a specific territory or region on the resume. Since the area manager has to coach and manage sales representatives within an assigned region, a knowledge of the local market may give a job applicant and advantage over other prospective employees.
AS FEATURED ON:
AS FEATURED ON:

By: NAN

A resume should include detailed information about your educational and employment background.

By: apops

A hiring manager looking over an area manager's resume.

By: Monkey Business

An area manager must have previous management experience.