What Should I Expect from Sex While Breastfeeding?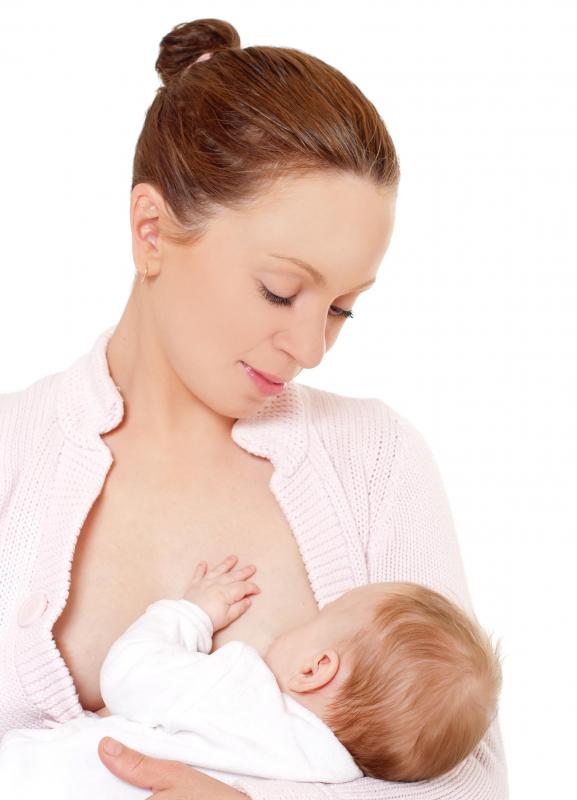 As one might expect, many new mothers preoccupy themselves with making sure that their baby is growing up healthy. A baby requires such a large amount of attention in these early years that the idea of sex while breastfeeding might seem inconceivable to some mothers. In fact, it is common for a new mother not to be interested in lovemaking during this period of time. What you can expect from sex while breastfeeding is for it to be less intense, possibly less enjoyable and maybe even more emotional because of the changes in your body and the additional concerns on your mind. Milk leaking from your breasts during sex also might be expected.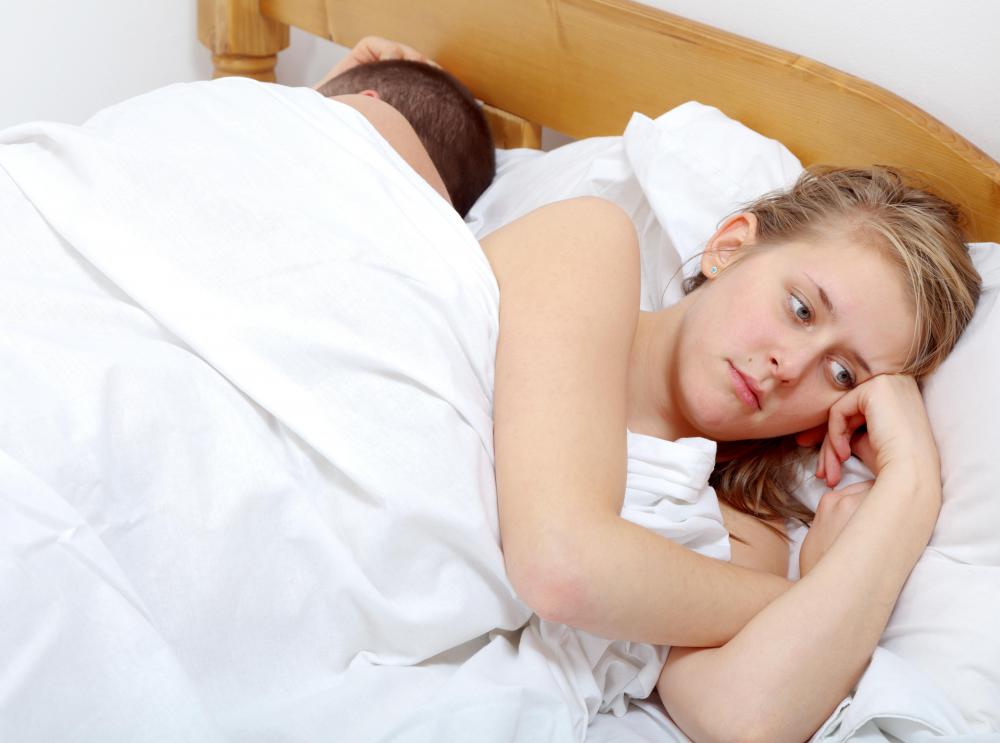 The physical effects of breastfeeding include an unusual distribution of two particular hormones. The first one is oxytocin, otherwise known as the "love hormone." This greatly contributes to the strong desires that a mother has to cuddle her new baby, but it also affects her libido while breastfeeding. This is largely because of the likelihood of milk leaking during sex while breastfeeding. Mothers can wear a bra during lovemaking to prevent this from being a problem, and it also helps to wear nursing pads beneath the fabric.
The other hormone affected during this period is estrogen. Lowered during breastfeeding, a shortage of estrogen can lead to ovulation stopping, along with vaginal dryness. In this case, lubricant is a new mother's best friend. A generous amount should be applied before intimate activities.
A new mother might feel over-touched after birth. This is because she must constantly care for her new baby, holding and keeping him or her close. By the end of the day, a new mother might find herself longing for a little free time where she doesn't need to be touched so often, which doesn't bode well for her partner.
Another thing to expect from sex while breastfeeding is pain reducing your interest in the activity. Not only is giving birth painful, but breastfeeding can be painful at first, too. With the addition of neck pain and back pain from nursing or a headache from not sleeping, interest in sex while breastfeeding can really take a tumble.
Despite all of the problems that can get in the way of new mothers having sex while breastfeeding, it can still happen. As long as her partner understands what a new mother is feeling, and as long as her partner doesn't try to persuade her into activities for which she might not be ready, a couple can gradually work toward resuming sexual activity. It also important for a new mother to still try to have gentle relations; not only does this help her regain interest, it also can help maintain a happy relationship.
Nursing mothers may not be as interested in sex due to pain associated with breastfeeding.

Some mothers don't want to be touched much after giving birth, which can be difficult for their partners.

For a women that's breast feeding, vaginal lubricant may be necessary for intimate activities.

Many women find their libido is reduced after giving birth and while breastfeeding.

Some new mothers who breastfeed their children experience pain in the neck and back area.