What Should I Expect from Knee Physical Therapy?
What you should expect from knee physical therapy will depend on the severity of the injury or surgery. Knee physical therapy helps to strengthen the knee and prevent future injury even in people not suffering from any particular pain. Knee physical therapy may include gentle exercises, stretching, treatments alternating hot and cold applications, and ultrasound. Therapy may be done in the home or under the supervision of a physical therapist.
Common causes necessitating knee physical therapy include minor and major surgery; injury to cartilage and ligaments; patellar tendinitis, which is an injury to the tendon covering the front of the knee; and arthritis. Whatever the reason behind the need for knee physical therapy, the goal is to provide support and improve the strength of the knee. It should also help minimize shock, stress, and general wear and tear.
Knee physical therapy, whether done at home or with a therapist, must be taken slowly so as not to exacerbate the injury. Each strengthening session must be followed with stretching to prevent tightening of the muscles around the knee. The muscles that are primarily targeted during therapy are the quadriceps and hamstrings.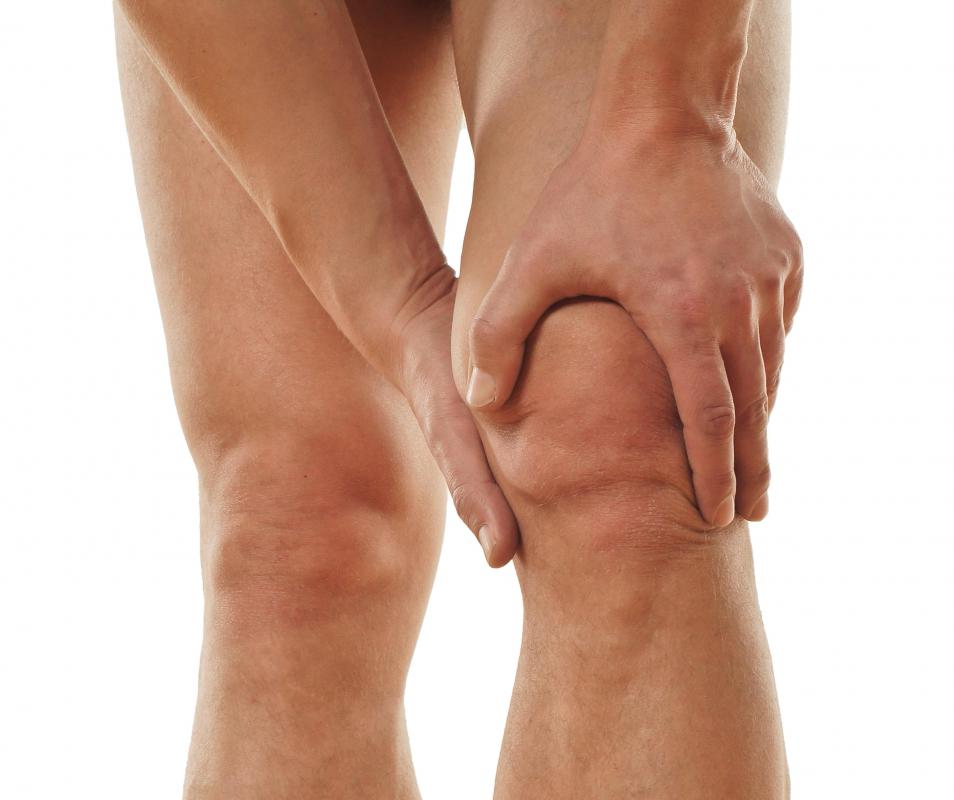 The quadriceps are located on the front of the thigh and are connected below the knee. This muscle is responsible for straightening the leg and aiding with sitting and walking. The hamstring is located on the back of the leg and behind the knee. It is used primarily when bending the leg. Strengthening and stretching these muscles is a crucial component in knee physical therapy.
Exercises done with these muscles should be non-weight bearing and are performed while seated or lying down. A common exercise for the quadriceps is to lie down with one knee bent with the foot on the floor. The opposite leg is slowly raised to the height of the bent knee and then slowly lowered. Exercising the hamstring can be done by standing and holding onto the back of a chair, and then bending the knee back to no more than a 90° angle. Hold the leg in this position for a few seconds and lower it slowly.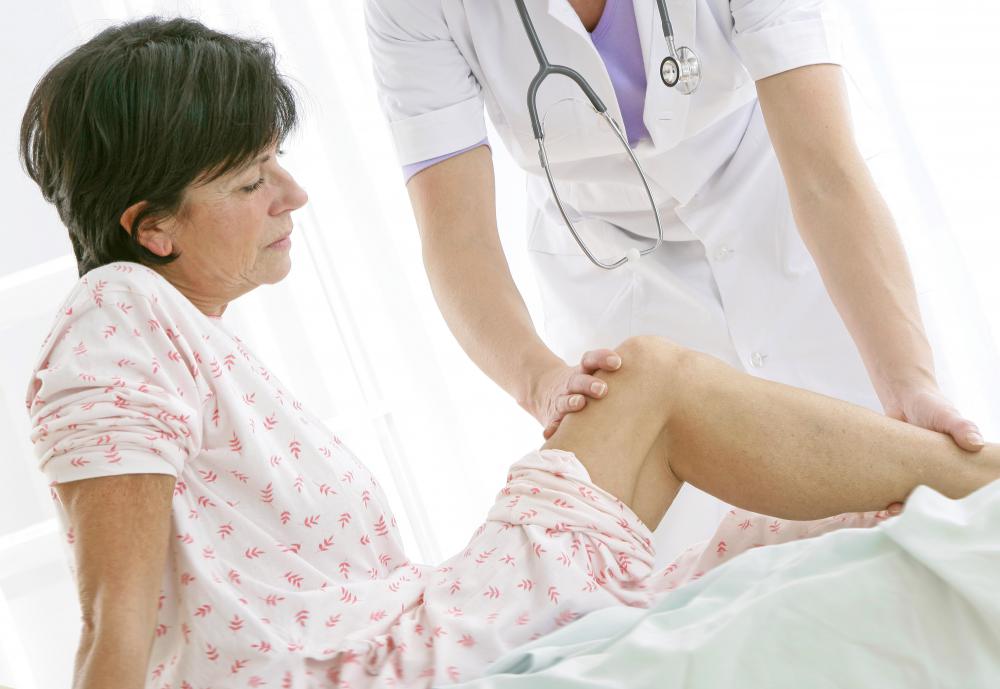 In addition to working the quadriceps and hamstrings, exercises may also be done to engage the hip and buttocks. These include wall squats and step ups. A simple stretching exercise that can be done at home is to lie down with a rolled up towel underneath one ankle. Gently press the ankle into the towel to straighten the knee, making sure not to lock the knee.
Along with strengthening and stretching exercises, knee physical therapy may also include the application of hot and cold compresses and even ultrasound to stimulate the muscles and blood flow around the knee. It is important not to overwork the knee during therapy. Knee therapy sessions are typically two to four times a week and last anywhere from three to six weeks.