What Should I Consider When Choosing a Hair Color?
There are several things you should consider when choosing a hair color. Key things to take into account are your skin tone and your eye color. You also want to consider your natural color because this can give you a good guide for the other shades that may be best suited to you.
Skin colors are often divided into warm and cool categories. Warm colors can be light to dark and usually contain hints of yellow or olive in the skin. No matter what your natural hair color, warm colors of the skin are best accented by warm colored hair, which typically means you'll be choosing hair color that contains golden shades or golden red tones. What you'll want to stay away from if you have warm skin are ash and silvery tones. These may not best complement skin, and they also will tend to wash skin out.
Cool skin color may be light to dark too, and unless you are very pale, tends to have more reddish tones or even blue-reddish tones. If you're really light skinned you may notice your vein color is typically a cool dark or silvery blue. This can help you decide that you've got a cool skin tone. Unlike with warm skin tones, you want to avoid colors that are going to be golden, orange or caramel. Instead you'll want to stay with colors that are more silvery and ash in nature, or that are bluish red, like mahogany or even purple. These will likely be more complementary to your skin tone.
Though many people take into account eye color, this may not be the best way of choosing a hair color. Sometimes combination of eye color and hair color can be terrific, and you ought to bear in mind things like ultra light eyes and dark hair color or very dark eyes and light color. If you're striving for a natural look, choose a color that would appear naturally with your eye color may be the best way to approach this.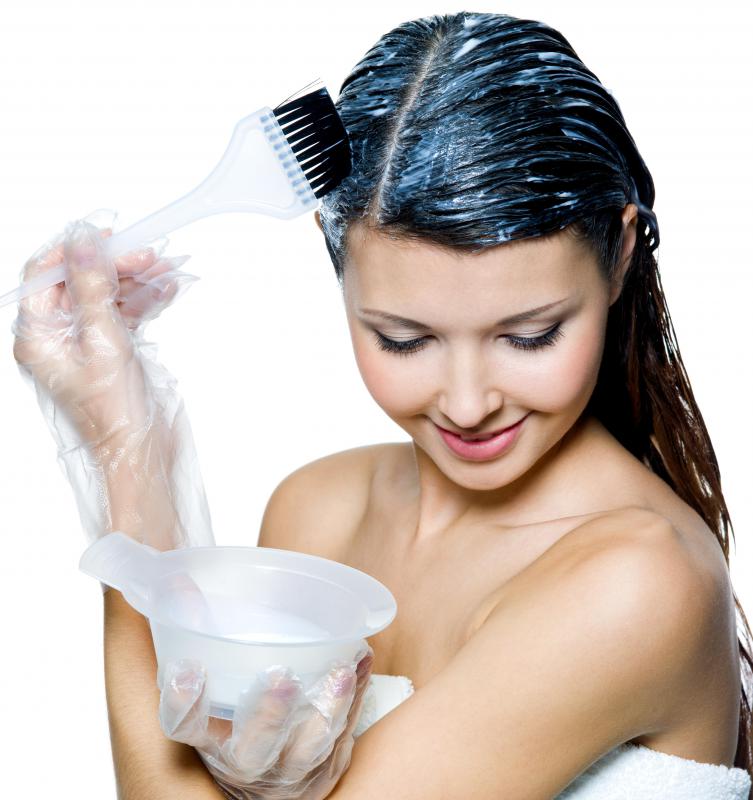 Your own hair color can help you a lot when choosing a hair color that is new. Again you'll want to look at things like the warm or cool shades of your hair to see which colors may be the most flattering. If you're new to coloring your hair, a very drastic change can be a little hard to take. Instead you might want to consider merely lightening or darkening your hair by a few shades. If you like the results you can always choose a more dramatic look the next time, especially as you get used to new lighter or darker hair.
Choosing a hair color can be something of an art, especially if you want a natural look. Natural hair is not all one color, and when you use a single color on your hair, it may look flat or unreal. This is why many people invest in not only color treatments but also highlights or lowlights. These can give hair more dimension, and several colors in the hair are going to look much more natural, provided these colors are just a few shades from each other.
If you want to give your hair a brighter look, instead of choosing a hair color to change completely, you can get highlights or lowlights to give your hair more dimension. If you don't favor dramatic changes but just want hair to look fresher, adding a few highlights can really make a difference. When you're stuck and can't decide, find a trusted hairdresser or colorist to help you out. Ask them to be honest and let you know which colors will be best on you.
A natural look can be obtained by matching eye color to hair color.

Lightening or darkning a natural hair color might be better than a drastic change.

People with pale skin usually need a hair color that falls into the cool category.

Some people prefer maintaining dark hair in the winter months.