What Should I Consider When Buying Ski Goggles?
The first time a skier attempts to ski without ski goggles, he will understand the importance of the equipment. Ski goggles are designed to protect the eyes from sun glare, wet snow, and freezing winds. Without them, even the best skier's vision can become impaired; a very dangerous occurrence.
Ski goggles are designed in a range of sizes for men, women, and children. They can be worn on their own, or they can be specially designed to fit over prescription glasses. Some ski goggles can be quite expensive; however, even the cheaper ones work well.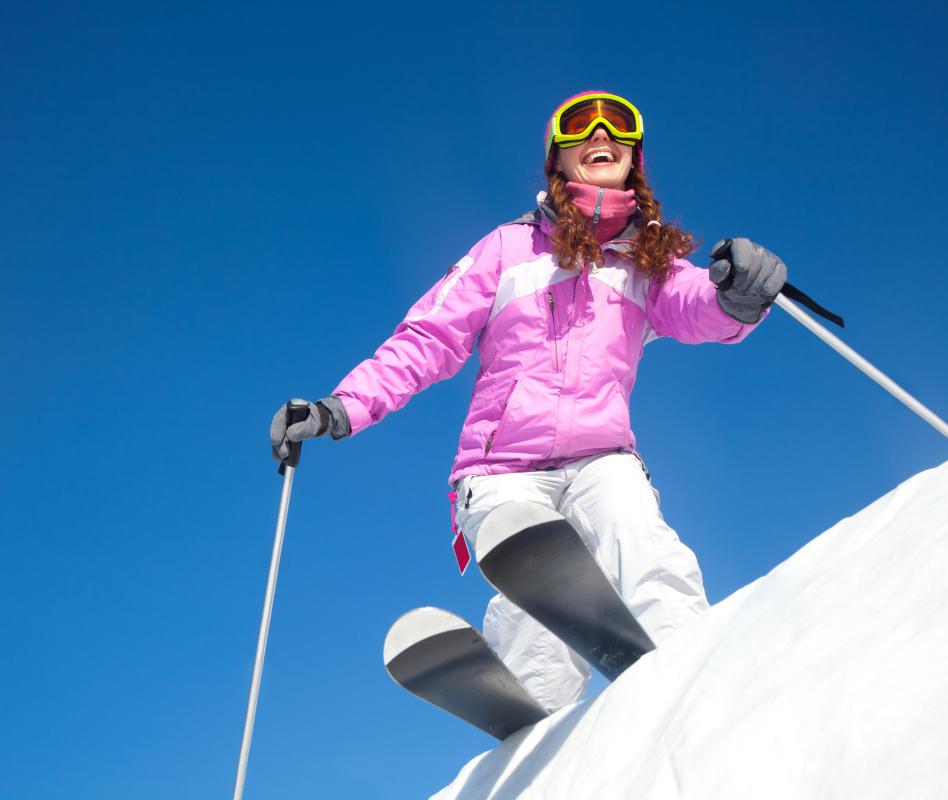 Before purchasing a pair of ski goggles, it is important to consider the color of the lens which is dependent on the location, time of day, and weather. For example, yellow or gold lenses are used in low or moderate light – towards the end of the day. They allow skiers to have better depth perception, so the bumps are more visually prominent. If the skies are gray, rose-colored lenses are great; but, for sunny days, green or darker tinted goggles are best. In addition, polarized lenses will prevent glare during the majority of a day skiing – but they do not work well towards the end of the day when there are longer shadows and flat light.
One of the most important things to consider is to make sure the ski goggles fit well. There is an adjustable strap that fits around the skier's head. Some have softer buckles, perfect for those skiers who dare to ski without a helmet – so the buckle will not rub against the scalp. However, for those who wear a helmet, it is important that the strap fits around it without slipping off. Wider straps usually fit better than narrower straps, as well.
A skier must make sure that her peripheral vision is not impaired with some models of ski goggles. Sometimes, the trendier goggles do not appropriately provide protection for peripheral vision. Seeing from side to side is important for skiing safely – without peripheral vision collisions could occur with other skiers or snowboarders.
Although purchasing ski goggles with an anti-fogging option may seem like a luxury, it can make a difference between a good day skiing and a great day skiing. Anti-fogging options will prevent condensation from occurring on the lenses due to the skier's breath or perspiration. Some anti-fogging options include a special coating on the lens of the goggles, vents along the top, bottom and sides of the goggles, or even a tiny fan. Typically, the wider the vents are, the better they work to defog the lens.
Ask plenty of questions when purchasing a new pair of ski goggles. In addition, research the return policy -– so if the goggles do not fit well on the slopes, they can be returned. Lastly, put safety first –- over trendy styles and fun colors.