What Should I Consider When Buying a Footstool?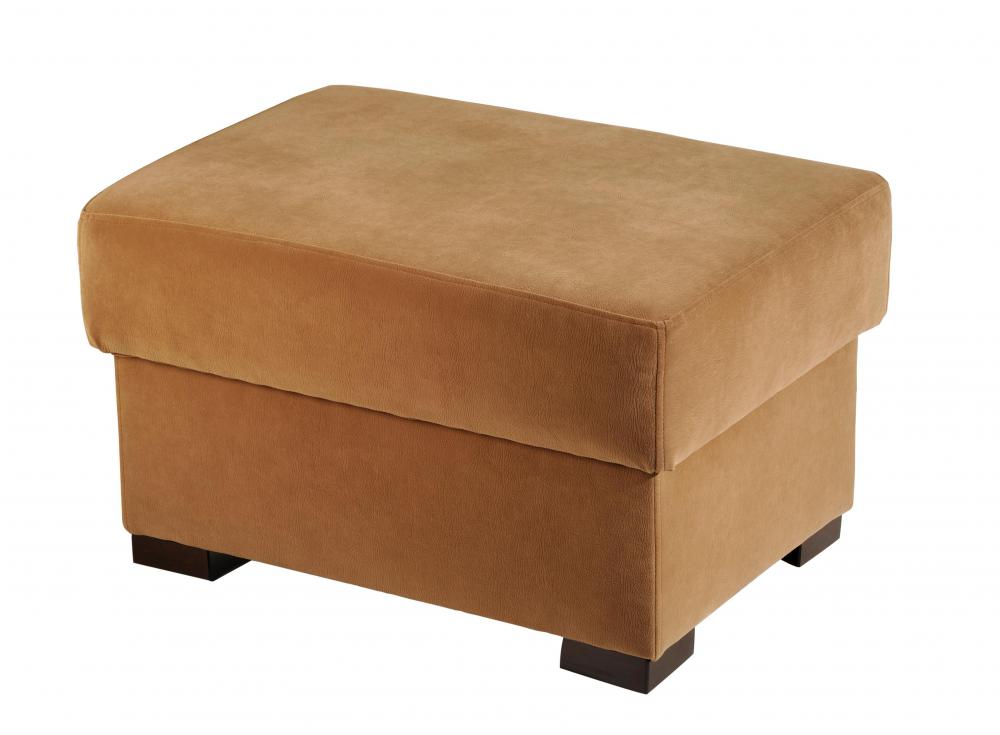 A footstool is a simple piece of furniture used to rest one's feet. However, it can serve other purposes as well. The first thing to consider when buying a footstool is its function. Determining the purpose of your footstool will help you decide the scale and style, the type of construction, and the materials that will make the best footstool for your space.
Do you want the stool to act as a coffee table? Would you like more covered storage? Maybe you just need an extra piece of furniture to balance the space, or to use as an extra seating element on occasion. Perhaps you need a footstool for therapeutic reasons. Some people need to put their feet up to ease the discomfort of edema and other conditions, while others simply prefer to utilize a smaller version because their feet do not touch the floor when seated on a large, bulky piece of furniture. Small footstools can also be used as stepstools, to help a person climb onto a large bed, for example.
Style is also an important part of choosing a footstool, since you will want the piece to compliment the rest of your decor. Will a boxy footstool that is flush with the ground coordinate better with the clean lines of your existing furniture, or is your style more traditional, making a footstool with carved legs a better choice? An upholstered footstool, usually called an ottoman, may be a great way to add softness, texture, or color to your design plan.
When selecting a footstool it is a good idea to apply pressure to it or to sit down on it to make sure it is sturdy. Don't forget to measure the width of the footstool to make sure it won't be too large and feel awkward in your space. Measure the height as well to ensure that your feet will rest comfortably when sitting on your chair or sofa.
Price is a consideration as well. You want to get the best value for your money. If you cannot find something suitable, you may want to visit a shop that creates custom furniture and have the perfect footstool custom designed to your taste, specifications, and your budget. No matter where you decide to purchase your footstool, or even if you decide to build one yourself, function, style, and value are the most important elements.
A footstool is used to rest a person's feet.

A footstool may be necessary to help treat edema in the lower legs.

Using a footstool can help relieve swollen legs during pregnancy.

Leg edema may occur as a result of sitting for long periods of time.