What Should I Consider When Buying a Flat Iron?
A flat iron is an excellent styling tool for creating straight, sleek finished hairstyles. When you consider buying a flat iron, you should have the proper expectations for what this styling tool can and cannot do. If you've used a flat iron before, then you know how well they work on your hair type. However, if you've never used a flat iron, you should understand that they will not completely straighten all hair types and frequent applications of heat can cause damage to otherwise healthy hair.
Flat irons come in different sizes. The heat plates, or the actual iron part, are different widths to accommodate varying lengths of hair. The width of a flat iron ranges from ½ inch (1.3 cm), which is an ideal width for short hair to 2 inches (5.1 cm), ideal for longer hair. Choosing the right width for your length of hair is important to achieving the best results.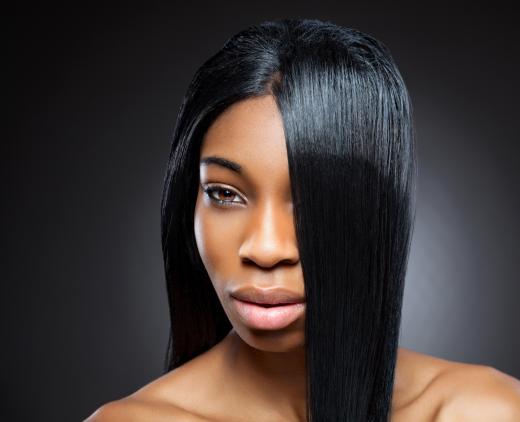 Also consider the features that different flat irons have. Some are designed to be used on damp hair, which can eliminate the added heat damage of a blowdryer. If you have extremely thick or coarse hair, you will want to choose a flat iron with a range of at least 20 heat settings. The coarser your hair, the more heat you need to temporarily change the texture to straight. Also consider whether you want safety features, such as automatic shutoff and cool-touch edges.
The price of a new flat iron will range vastly depending on brand, style, and retailer. Obviously, you must adhere to your own budget, but the features and size of the iron are important factors to consider when selecting one. More expensive is not always better and there are plenty of mid-range priced irons that work as well as more expensive professional brands. However, to get a good, hot flat iron, you can expect to pay at least $25.00 US dollars (USD).
If you plan to routinely use a flat iron to style your hair, you should allow your hair to air dry as much as possible. Also invest in a protective pre-styling spray or leave-in conditioner to avoid excessive drying from heat damage and use a good rinse-out conditioner after every shampoo. To help create a softer, sleeker finish after straightening with a flat iron, apply a lightweight finishing gloss that is alcohol-free.


By: Ruslan Solntsev

Many women use flat irons on a daily basis.

By: goodluz

The cost of buying a new flat iron will vary based on brand, style and retailer.

By: and.one

African America women should avoid using a flat iron too often.

By: Laurent Hamels

Using a flat iron on a regular basis can cause hair to become brittle and damaged.

By: Gennadiy Poznyakov

A mild, all-natural shampoo and conditioner may help counter the drying effects of flat irons and other heated styling tools.