What Should I Consider When Buying a Bean Bag Chair?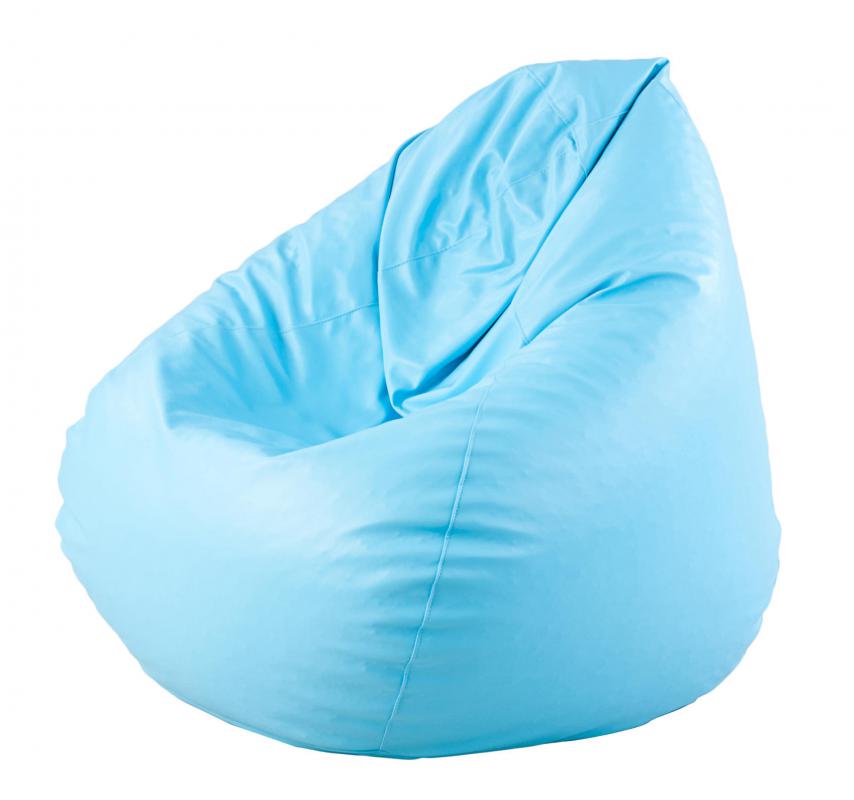 There are many things to look at when considering the purchase of a bean bag chair, including the size, material, print, filling, and price. There is no one-size-fits-all solution, as different people will find different factors appealing, and ultimately the most important factor in purchasing a chair is whether or not you like it.
Bean bag chairs come in sizes ranging from the very small to the extremely large. The smallest are intended less for use as an actual chair than to accompany a full-sized one as an ottoman. The next size category are children's bean bag chairs, large enough for a small child but too small for most adults. Then come queen-size versions, which can comfortably accommodate most adults. There are also king- and deluxe-size chairs, which are so large that most adults will be fully enveloped by them, and large enough to accommodate two or more adults.
This type of chair may be made of any type of fabric, and some eccentric variations can be found at specialty stores. The most common material is a simple cotton covering, often accompanied by a microfiber liner to protect the filling from water. Vinyl is another popular material for these chairs, though many people find it too "sticky" for comfort. Velour, leather, silk and even velvet bean bags are also available, ensuring that no matter what feel you are searching for, you will probably be able to find it.
When looking for a bean bag chair, it is important to find one with a removable outer sleeve. These are usually coupled with a water-resistant inner liner that stays on at all times to contain the filling. With a sleeve that can be removed and washed, you can keep your chair clean and in good repair quite easily.
Chairs come in all manner of prints and colors. There are chairs with leopard and zebra prints, ornate paintings, flat colors, shiny colors, stripes and textures, and virtually anything else you can imagine. It is also possible to have a custom-made cover that can be zippered over your existing bean bag to give it a fresh, unique appearance.
Traditionally, bean bag chairs are filled with small bits of closed-cell extruded polystyrene foam — more commonly called Styrofoam™ — to give them their unique texture. This filling is somewhat rigid and often leaks out of cheaper chairs over time. To address the comfort and durability issues, some manufacturers have begun offering chairs made with long pieces of polyurethane instead. They are substantially more expensive than their more traditional cousins, but the difference in comfort is often immediately apparent upon sitting in one.
Whatever style you ultimately choose, don't forget to try it out first or, if you purchase online, to make sure there is a flexible return policy. A bean bag should feel as though it is molding to your body when you sit in it. This ultra-decadent feeling of comfort is after all the main reason for choosing this style of chair over more traditional furniture.
Bean bag chairs come in a variety of different sizes.

Uniform polystyrene pellets can be used as bean bag stuffing.

Polystyrene -- often associated with insulation -- can be used to make beads for beanbags and toys.