What Materials Make the Best Pet Fence?
A pet fence is a way to keep your pet on your property while still allowing it to run free and get plenty of exercise. Most pets do not care to be tied up, and may dig holes or bark and whine to express their displeasure. There are many materials that you can use to build a fence for your pet. Aesthetics, effectiveness and price are the primary deciding factors in the materials that you choose.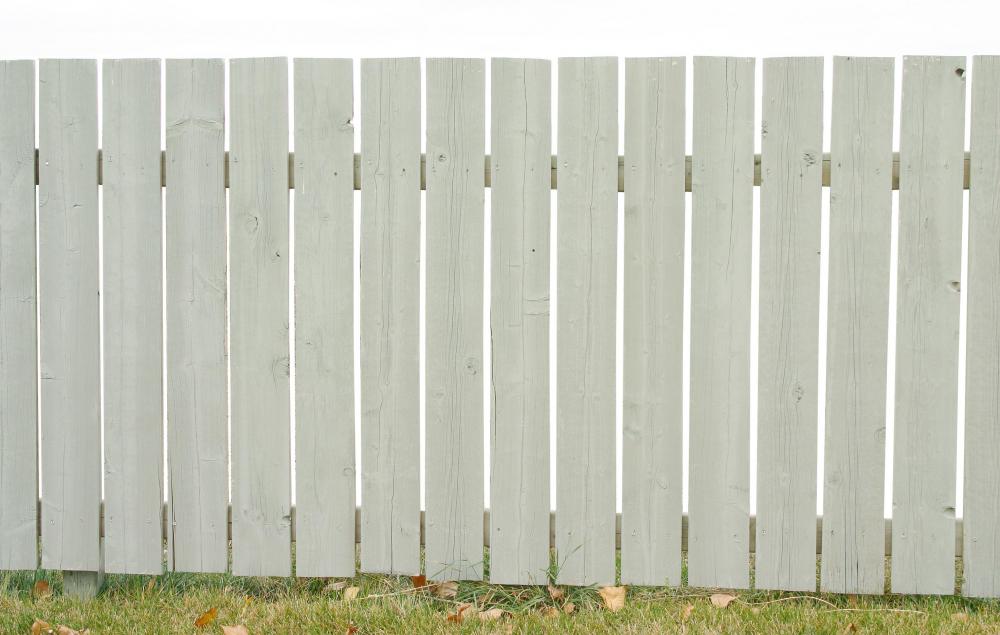 Wood privacy fences make an excellent choice for pet fencing. Wooden fences are initially expensive and require regular maintenance, but are attractive and sturdy. Because the pet cannot see through the fence, it is less likely to develop habits such as barking at passersby and running along the fence line. If you choose this type of fence for your pet fence, you may want to fence only the back and side yards. The look of a privacy fence in the front of the home is not one that many people care for.
Chain link fence is an affordable option for pet fencing. It is effective at keeping pets in, but doesn't provide much of a visual barrier. If your pet is high-strung or has a great deal of energy, a chain link fence may lead to your pet developing bad habits such as barking and running along the fence line. Once these habits begin, they are very difficult to break.
Picket fences are an attractive option for a pet fence. Wooden picket fences require regular painting and maintenance to look their best, but the many styles of vinyl fencing that are available, while expensive, are virtually maintenance-free. If you have a small dog or one that is insistent about the desire to roam, a picket fence may allow him to squeeze through the opening between slats and escape.
Another pet fence that is worth considering is the buried wire fence that works in conjunction with a special collar. If your pet gets too close to the perimeter of the fence, a small beep gives him a warning. If he continues, he will receive a shock. Most dogs learn to stay within the perimeters of the fence relatively quickly. This can be a very effective fencing choice.
This type of fencing does have drawbacks. If your pet sees something very exciting, he may break through the fence, ignoring the temporary shock in order to go where he wants. Also, these fences do nothing to prevent other animals from entering your property. If there are pets that run loose in your neighborhood, this is probably not the best fencing option for you.
A house with a picket fence.

Wood privacy fences are an excellent choice for pet fencing.

Galvanized steel wire is often used for making a woven, chain link fence.