Zucchini quiche is a baked egg dish that includes cooked pieces of green or yellow zucchini squash. Baking this type of quiche typically involves beating eggs together with various seasonings, adding slices of this particular vegetable, and baking the mixture until the quiche turns a golden brown color. Some cooks vary the ingredients or cooking methods for their zucchini quiche recipes. Popular recipes for this dish call for a round quiche pie crust that can be made from scratch before the egg and zucchini mixture is added.
The average zucchini quiche is made with three to four eggs whisked together with whole milk, although some cooks prefer to use skim milk for a lower fat content. Shredded cheese, such as cheddar or mozzarella, is also often added to this mixture. Some quiche dishes may also call for Gruyere or Swiss cheese. A common mistake with whisking quiche ingredients is to create too much foam, which can sometimes lead to uneven baking when the finished mixture goes into the oven.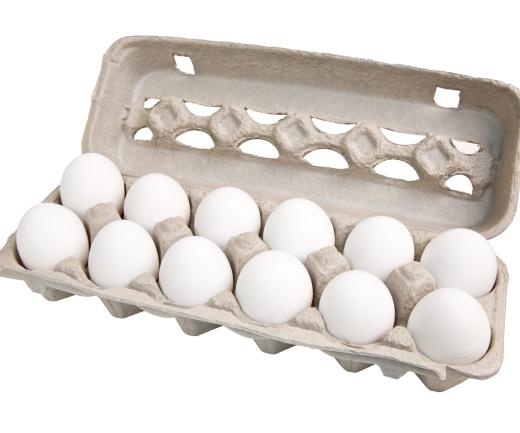 After the eggs, milk, and cheese are mixed together, the next step is to prepare the zucchini and other ingredients. The zucchini included in this type of quiche usually needs to be cut into thin slices in order to cook all the way through. It is usually softened in a skillet along with butter and salt, though experienced cooks caution that thin zucchini slices can burn easily if the stove temperature is too high.
Seasonings added to zucchini quiche often include garlic salt, red pepper flakes, oregano, or spicy mustard. Many cooks also add diced red or white onions for even more flavor. Some quiche recipes may call for bacon bits or ham cubes, although these options can always be left out for a vegetarian zucchini quiche.
Once the cooked vegetables are combined with the egg mixture, the quiche is ready to be poured into its pie crust. Although these crusts can be found in the freezer sections of most grocery stores, many cooks like to make their own from scratch. Recipes for quiche pie crust usually call for a mix of water and all-purpose flour, though some cooks also add wheat flour for extra flavor and nutrients. One of the simplest ways to mix this quiche crust dough is to pulse it in a blender or food processor until it reaches the correct consistency.


Thick slice of Gruyere cheese, which is often included in zucchini quiche.

Raw sliced zucchini.

By: CrackerClips

Eggs are one of the basic components in any quiche.

By: Louella Folsom

Oregano and spicy mustard can be used to season zucchini quiche.

By: Brett Mulcahy

Zucchini quiches may feature other vegetables and various kinds of cheese.