What is Yersinia Enterocolitica?
Yersinia enterocolitica is a type of bacteria that can infect people when they ingest undercooked meat, unpasteurized milk, or contaminated water. An infected person can experience diarrhea, abdominal pain, fever, and a number of other symptoms within a few hours of coming into contact with the bacteria. Most cases of Yersinia enterocolitica infection are mild and go away in less than one month, though a severe infection may require a course of prescription antibiotics to fully eradicate the bacteria and prevent long-term health problems.
Many different animals can harbor Yersinia enterocolitica bacteria, including cattle and pigs. Most cases of infection are acquired after eating raw or undercooked pork or drinking milk that has not been pasteurized. Bacteria are also present in animal feces, so eating unwashed vegetables or drinking water from a source close to a farm or ranch can also lead to infection. Yersinia enterocolitica is not normally spread directly between people.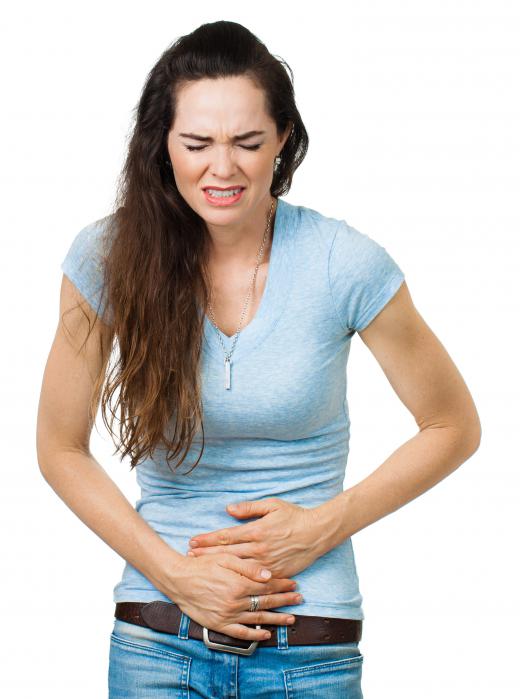 Gastrointestinal problems usually develop soon after Yersinia enterocolitica infection. A person may have nausea, diarrhea, and stomach cramps that persist for several days. Fever and frequent vomiting episodes can occur, and some people experience additional symptoms that mimic appendicitis. In severe cases, Yersinia enterocolitica can lead to joint pain, lymph node swelling, and breathing difficulties. An individual who experiences symptoms for more than a few days should visit his or her primary care doctor to receive a proper diagnosis.
A doctor can check for Yersinia enterocolitica and rule out other possible causes of symptoms by collecting blood and stool samples for laboratory analysis. The physician may also decide to take a computerized tomography scan of the abdomen to make sure the patient does not have appendix inflammation. Once a diagnosis has been made, the doctor can determine the appropriate treatment measures.
Some instances of Yersinia enterocolitica infection do not require medical intervention. If symptoms are mild and do not significantly interfere with a patient's lifestyle, the doctor may decide to simply wait for the bacteria to run its course and be expelled through bowel movements over the course of about one month. A severe or persistent infection can be treated with oral antibiotics, which seek out and destroy the bacteria in the blood and gastrointestinal tract.
In addition to providing treatment, the doctor can educate the patient on ways to avoid future infections. A patient is told how to minimize the risk of infection by practicing good hygiene and learning how to safely store and prepare food products. In addition, patients are often instructed to take vitamins and maintain healthy diet and exercise routines to strengthen their immune system's defenses against bacteria and viruses.
AS FEATURED ON:
AS FEATURED ON:

By: Johan Larson

Stomach cramps can continue for several days at the outset of a Yersinia Enterocolitica infection.

By: ACphoto

A severe Yersina enterocolitica infection will require treatment with oral antibiotics.

By: luchschen_shutter

Stool samples that are collected at home are usually placed into plastic containers.