When it comes to losing weight, the key factor is cutting calories. Unfortunately, this is where most people have the most trouble. Lowering your calorie intake often leads to feelings of hunger, which causes mood swings and lower energy levels. According to many weight loss gurus, feelings of hunger can be suppressed by drinking weight loss tea.
Teas for weight loss are sold in many different varieties. These teas include green teas, herbal teas, Chinese teas and even the Oolong tea that is sponsored by Oprah. None of these teas have proven to be more effective than the others for weight loss.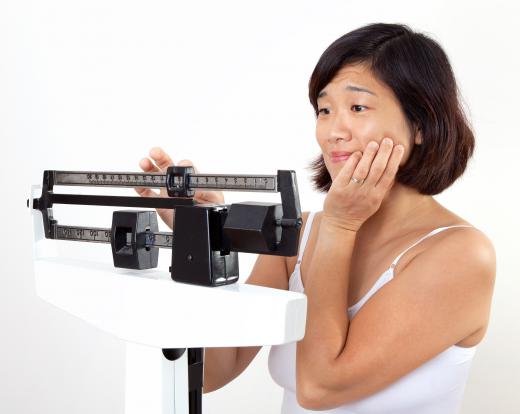 Green tea is the most well known weight loss tea. The makers of some types of green tea claim that it will reduce your appetite by sixty percent, resulting in quick weight loss. It is also said to increase your metabolism, which results in a person burning more calories. Certain brands of green tea are also thought to regulate blood sugar, preventing spikes and drops that may result in binges.
Herbal teas have been popular among obese men and women for ages. These teas may contain garcinia, combogia, cinnamomum, tamala, guggul, senna leaves and/or fennel aniseed. Herbal weight loss teas are thought to increase the burning of fat and calories, helping to speed up weight loss.
Chinese weight loss tea, also known as Wu-Long tea, is supposed to melt away body fat by reducing the rise in your insulin level that occurs from eating carbohydrates. Wu-Long tea claims to increase your energy level by 2 1/2 times, which results in more calories being burnt daily. Other possible benefits of Wu-Long tea are improved complexion, stronger teeth and immune system and increased peace of mind.
Oolong tea originated in the Fujian Province of China. It is a popular weight loss tea that is endorsed by Oprah and Rachel Ray. Oolong tea contains poly-phenol, known to lower triglycerides and reduce body fat. Polyphenol also increases the overall health of the body by removing free radicals. The other benefits of Oolong tea include a reduction in tooth decay and atopic dermatitis.
Weight loss tea is a good addition to the recommended weight loss guidelines of a proper diet and exercise. Teas offer many health benefits but shouldn't be used as the sole source of weight loss. It is always recommended to see your doctor before beginning any weight loss or exercise program.


By: hitdelight

Herbal weight loss teas can contain a variety of herbs.

By: forestpath

Drinking green tea may promote weight loss.

By: sframe

Having a cup of tea before reaching for those chips may help suppress your appetite.

By: TAGSTOCK2

Herbal teas have long been popular for obese people.

By: Lsantilli

A routine exercise program will likely aid any weight loss endeavor.

By: nebari

Weight loss tea is intended to suppress hunger.