Wax carving is a process that is utilized in the creation of a number of manufacturing settings, including the production of jewelry. The basic process calls for using specially formulated wax designed for the purpose of creating a mold that is used for the prototype of a new piece or component. Special tools are used to shape the wax into a design that can then be used as the model for the final design, making it possible to adapt and adjust the carving to compensate for any flaws before the prototype is actually cast. Traditionally, those tools are used by hand, but there are also wax carving tools that are designed for use with equipment that makes mass production of various goods a possibility.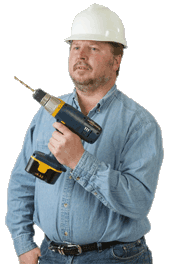 There are a couple of different approaches to wax carving. One strategy calls for sculptural making with the use of special tools to literally carve a design out of a solid mass of wax. This approach offers the benefit of being able to create highly detailed models that are eventually used to create the prototype and any molds that are used for casting a large number of duplicate items. Since the wax used for this approach is typically hard, the tools used are somewhat similar to those used in woodcarving projects.
A slightly different approach to wax carving calls for more of a layering effect. With this strategy, smaller sections of wax are shaped, then joined to form the basic model. Several different people may be involved in the creation of the wax model, with each person working on specific aspects of a basic design. Typically, the assembly process will also allow for refining the detail of the design before the actual mold or prototype used for mass production is created. This approach can work very well for creating a wide range of objects, including jewelry, figurines and a number of other smaller items.
Individuals who engage in wax carving are sometimes known as wax smiths or wax carvers. Along with formal training, it is not unusual for the carvers to learn the trade by engaging in an apprenticeship. A wax smith may find work within a larger manufacturing facility, working with others to create the designs in wax pending the actual production process. Since wax carving can also be used to produce one of a kind designs and products, it is also possible to secure work with small jewelers and other business establishments that produce limited edition pieces.