What is Water Damage Insurance? (with pictures)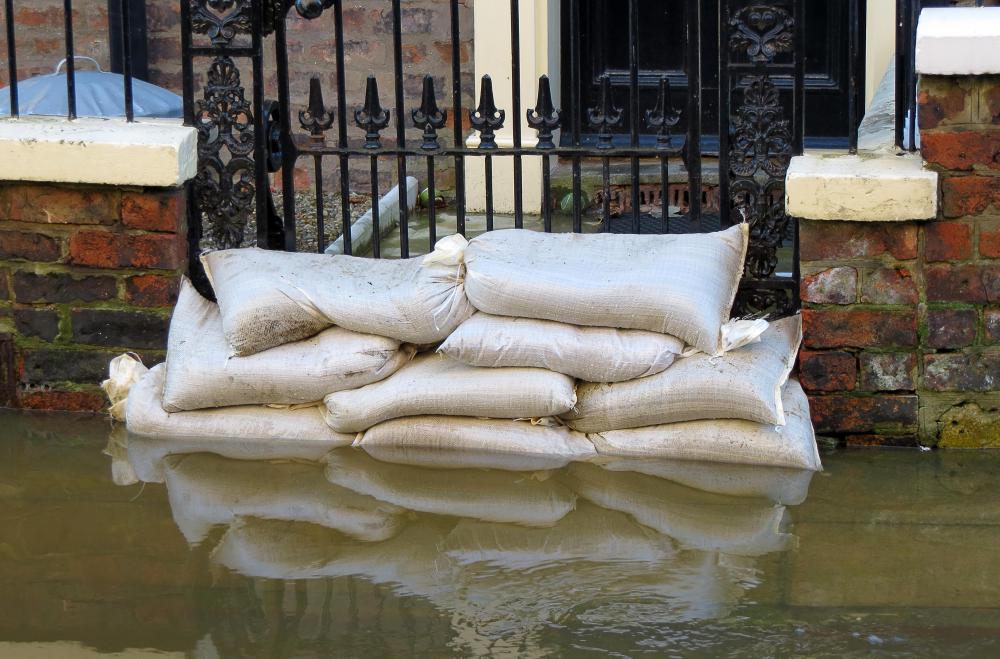 Water damage insurance is an insurance product providing coverage for damage caused by flooding, uncontrolled release of water, and other water-related problems. Damages caused by water can be extensive and very expensive to address, and such damage is often excluded from conventional insurance policies, requiring people to get special coverage if it is a concern. It can be added to home and business insurance with a rider, and the cost of the coverage varies, depending on the amount people insure for, the size of the deductible, and the location of the object being insured.
When water enters a structure as a result of a flood, sprinkler activation, or similar event, it can cause mold and mildew problems. This can lead to rot, compromising structural integrity, especially if the rot occurs in the walls or below the floor, where people may not initially be aware of it. Water damage can also include heavy staining, especially if there are substances like mud in the water. Just cleaning water out of a flooded structure can be a very expensive proposition.
Water damage insurance can cover evacuation of water, drying techniques like fans and heaters, and replacement of components of a structure so damaged by water that they cannot be left in place. This can include walls, carpeting, flooring, and support members damaged in the flooding like beams. People concerned about complete destruction of a structure may need to purchase separate coverage for replacement in the event of a serious water-related event.
People are usually advised to buy water damage insurance when they live on or near a floodplain, in a region where hurricanes are common, or in an area where moisture is a continual problem, as seen in high-humidity locations around the world. Insurance targeted at a specific risk like water damage tends to be expensive, as people only buy it when they think there's a good chance they need it, and when evaluating policies, people should weigh the cost of the insurance over time versus the potential expenses associated with water damage.
Individuals shopping for brand new insurance policies can consult a broker to get quotes from multiple agencies, including quotes on riders like water damage insurance. For people who already have coverage and want to expand it with features like water damage insurance, their insurance agents can provide more information about the available options and advise them on the best choices. While insurance agents obviously have a vested interest in selling insurance, they also want customers to be satisfied so they stay with the agency, and they usually offer sound recommendations and may provide discounts to long-term customers.
Water damage insurance can provide coverage for damage caused by flooding.

Water damage can cause problems like mold and mildew.