What Is Vegetable Strudel?
Strudel is a traditional European dessert that commonly is made with fruit enveloped in layers of flaky pastry crust. Vegetable strudel is a savory pastry in which cooks replace the traditional fruit filling with vegetables. This version of strudel is a main dish rather than a dessert course. It is similar to an American pot pie but contains no prepared sauce and does not require a pie pan.
Vegetable strudel requires thin pastry dough similar to phyllo dough used in the Greek pastry baklava. One makes strudel dough and rolls it into to sheets that are thin enough to see through. Depending on the recipe used, one prepares the crust for vegetable strudel by spreading butter or oil on each layer of dough.
The choice of vegetables depends on availability and personal preference. Cabbage, spinach and roasted root vegetables are common ingredients in vegetable strudel. One generally cooks the vegetable filling before adding it to the strudel dough. Onions, garlic, herbs and seasonings such as salt, pepper and paprika might accompany the vegetables that one uses in the strudel.
The traditional shape for strudel is similar to a log. To form the log, one stacks three or four butter- or oil-coated sheets of strudel dough. When adding the vegetables to the pastry, one places them in the center of the sheet of pastry, leaving the top and bottom thirds of the pastry sheet empty. One also leaves 1 inch (2.56 centimeters) or more unfilled on the sides to fold toward the filling.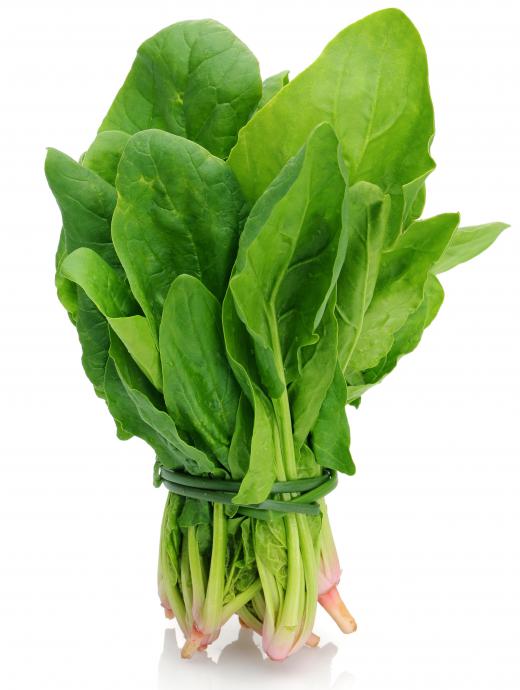 To close the strudel, one folds the sides in to meet the filling. The next step is to roll the dough into a log. The top and bottom flaps of the pastry sheet form a seam that closes the strudel, much like a burrito. One can brush the strudel dough with water, egg or butter to seal the ends before cooking the strudel.
One must bake vegetable strudel for the crust to brown and become crisp. The baking time depends on the vegetables used in the filling and the type of dough used for the crust. In a hot oven of 400° Fahrenheit (200° Celsius), one can expect to cook the strudel from 20 to 30 minutes.
Apple strudel is one of the more famous types of strudel in European cuisine. Food historians have traced the origins of strudel to Austria, where the earliest recipes appeared in the 17th century. Germans and Hungarians also appear to have influenced the development of vegetable and fruit strudel.


By: Subbotina Anna

Roasted carrots and other root vegetables add color and taste to a vegetable strudel.

By: Photographee.eu

Vegetable strudels are savory pastries made with a vegetable filling instead of the traditional fruit filling.

By: monticellllo

Cabbage is a common ingredient in vegetable strudel.

By: mates

Some recipes for vegetable strudel call for spinach.

By: Boggy

Vegetable strudel can be made with virtually any type of vegetable.