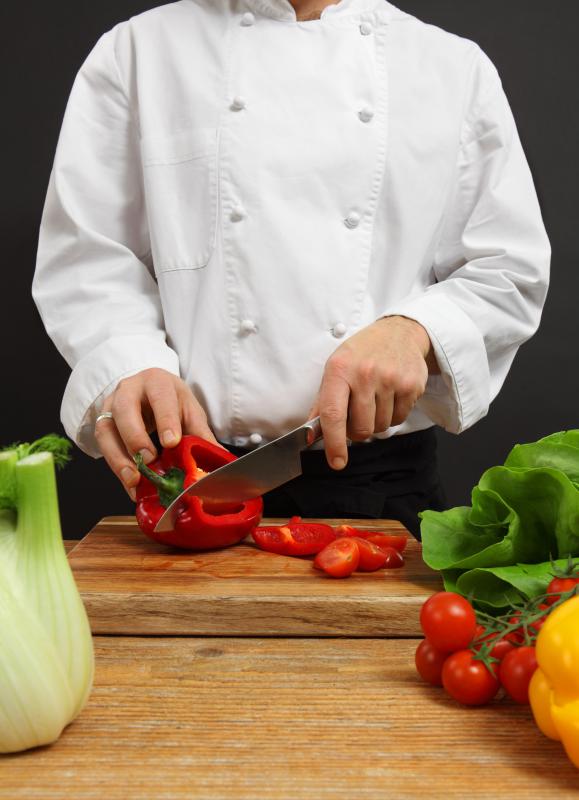 Vegan pad Thai refers to a version of pad Thai that is made without any animal products. Noting the distinction between regular pad Thai and vegan pad Thai is necessary because the traditional version of the dish contains fish sauce, eggs and meat, all of which must be replaced by substitute ingredients. There is no one specific recipe for vegan pad Thai, and almost any existing recipe can be altered to fit the criteria for vegan cooking.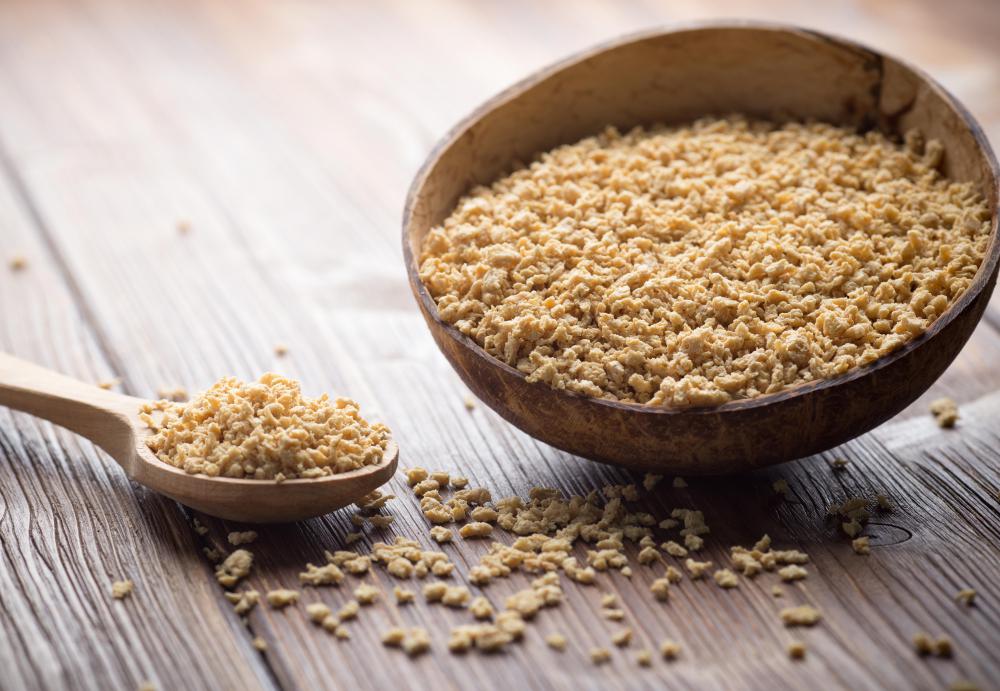 Pad Thai is one of Thailand's most iconic noodle dishes. It can be prepared quickly and usually is cooked in a wok or large frying pan. Even with the traditional recipes, pad Thai consists mostly of vegetarian and vegan-friendly ingredients such as tofu, bean sprouts and rice noodles. To make the dish completely vegan friendly, substitutions must be made for ingredients such as eggs, shrimp and fish sauce.
Vegan cooking requires complete abstinence from foods made from animal products. This extends beyond the usual requirements for vegetarian cooking, in which animal products can be used as long as they aren't a kind of meat. The requirements of vegan cooking might pose a challenge to a prospective chef because many of the more savory elements of pad Thai must be altered or omitted.
Thai fish sauce, which gives pad Thai a distinctive flavor, is not inherently vegan. There are vegan varieties of fish sauce, however, that retain a very similar flavor that can be used when making vegan pad Thai. A suitable substitute also can be prepared at home by combining seaweed, garlic, miso, mushroom soy sauce, pepper and water.
Another possibility for a fish sauce substitute can be found in the combination of soy sauce, brown sugar and lime juice. Both substitutes will have a taste that is different from that of traditional fish sauce, but the strong soy flavors will still work well with vegan pad Thai. As with all substitute ingredients, experimentation is often the best way to find the best recipe.
Shrimp is one of the most popular meats used in making pad Thai. For a vegan friendly dish, it can be omitted or substituted. Tofu, a popular meat substitute, is an ingredient that is already utilized in most pad Thai recipes. Adjusting the recipe to contain more tofu is an easy change. Eggs can be replaced in a similar manner.
The vegetable ingredients found in traditional pad thai can be included in vegan pad thai.

Soy is the source of tofu, a bean curd that often features prominently in vegan pad thai.