What is Unfaced Insulation?
Unfaced insulation is a blanket insulation product, usually made of fiberglass, but sometimes made of cotton, sheep's wool, mineral wool, plastic, or other materials. It differs from faced insulation in that it is not covered with a vapor barrier on either side. The "facing," therefore, refers to the vapor barrier on the insulation.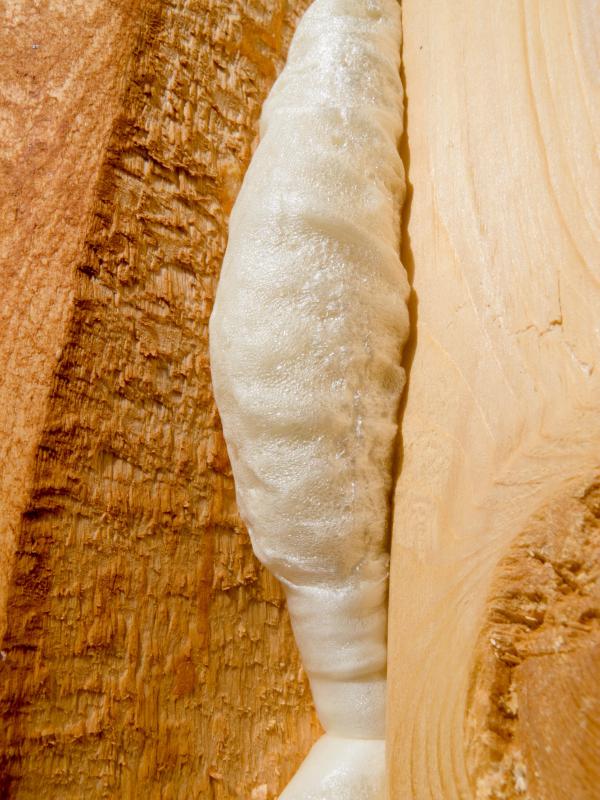 Having a well-insulated home results in lower energy bills and prolongs the life of heating and cooling equipment. Insulation can also serve as a acoustic barrier, keeping sound from penetrating walls. Several options exist for the builder or homeowner looking to insulate the walls and attic of a structure. Loose-fill and spray foam insulation are sprayed into place, usually by a professional, and completely fill the space where they are applied. Blanket insulation, which includes both faced and unfaced types, is usually pre-cut into rolls or rectangular segments called batts. It is sized to fit into the standard 16- or 24-inch (about 41- or 61-cm) spaces between studs.
Blanket insulation is cheaper than other options and can usually be installed by the homeowner. Its uniform thickness helps ensure a consistent R-value — insulation effectiveness &mdsash; throughout the area it is used. Since it does not completely fill the target space like loose-fill or spray foam, care must be exercised during installation in order to guarantee that all gaps are filled. Otherwise, heat could escape.
Blanket insulation can be faced on one side, faced on both sides, or unfaced. Faced insulation is covered on one or both sides with a vapor barrier, usually made of plastic, foil, or asphalt-coated paper. The purpose of the vapor barrier is to keep moisture out of the walls of the home. When one-sided faced insulation is installed, the vapor barrier is left facing toward the living space.
Unfaced insulation comes without a vapor barrier. It may be used with a separate vapor retarder. That separate vapor blocker may be a vapor-retarding paint or sheets of plastic or foil sold specially to help block moisture in conjunction with insulation. The combination of unfaced insulation and a separate vapor retarder is believed to create a more effective barrier against moisture than faced insulation alone.
Unfaced insulation may be used in renovations where new insulation is applied on top of old insulation. If both the new and old insulation have vapor barriers, then moisture may become trapped between the layers of insulation, damaging it. In this situation, it's often best to let the old vapor barrier continue to do its job, and improve the R-value of the existing installation with unfaced batts or rolls.
Spray foam insulation increases energy efficiency.

Unfaced insulation is not covered with a vapor barrier on either side.

Contractors installing insulation must wear proper safety gear to prevent exposure to hazardous particles.

Sheep's wool may sometimes be used to make unfaced insulation.