What is the Usual Lamictal® Dosage?
Lamictal® is an anticonvulsant drug used to treat several convulsion disorders such as epilepsy. Lamictal® is the name that GlaxoSmithKline, a United Kingdom based pharmaceutical and healthcare company, chooses to market the chemical lamotrigine under. This drug may also be known as Lamitor, Lamictin, or Lamogine, depending on the country where it is being sold. Although the exact way this drug works is unknown, it has been proven effective on seizure disorders, bipolar conditions, and even some mood disorders with few side effects. Lamictal® dosage will vary for each patient, based on the condition being treated and the patient's age and weight, as well as other medications the patient takes and other medical conditions the patient may have.
To get the correct Lamictal® prescription, a patient must be sure to tell their physician about all other medications he is taking, especially other seizure and epilepsy drugs. The physician must also be aware of any other conditions the patient has, particularly liver or kidney diseases. Although each patient's Lamictal® dosage is relative to his personal medical history, dosage should begin low. The Lamictal® dosage will then increase slowly for up to seven weeks, until the targeted dosage has been reached. Lamictal® should also be taken at the same time each day to maintain an even amount of the drug in the patient's system.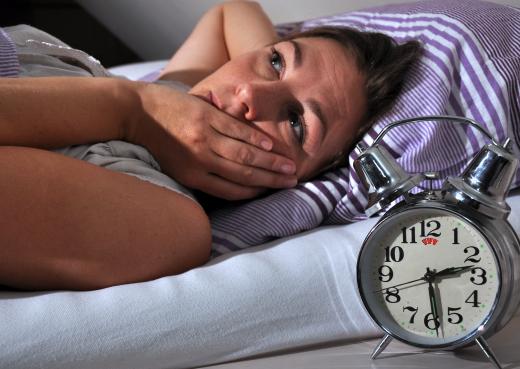 A patient should never change his Lamictal® dosage without first consulting a physician. Taking too much Lamictal® can increase the patient's risk of side effects, including dizziness and headaches, as well as nausea or double vision. Patients may also experience abdominal pain, chest pain, or insomnia. The most dangerous side effect of Lamictal® is an allergic reaction, characterized by painful sores around the mouth and eyes, swelling of the lips and tongue, or any kind of rash. If any of these symptoms are observed, the patient should contact his physician immediately so that she can adjust his Lamictal® dosage accordingly.
On the other hand, if the patient stops taking the drug or takes less than the prescribed dosage, he may suffer other consequences. Stopping Lamictal® too quickly can cause seizures to become worse or cause seizures in patients who have never had them before. Seizures that are caused by Lamictal® withdrawal are especially severe and difficult to control. To avoid withdrawal, the patient may be advised by his physician to stop taking the drug slowly by lowering the Lamictal® dosage over an extended period of time.
AS FEATURED ON:
AS FEATURED ON:

By: Dan Race

Lamictal® side effects may include insomnia.

By: ivolodina

Lamictal® is prescribed to treat bipolar and other mood disorders.

By: Piotr Marcinski

Nausea is a possible side effect of Lamictal.

By: Rob Byron

A patient must disclose their other prescription medications to doctors before using Lamictal.