What is the US Mint? (with pictures)
The US mint produces and distributes United States coins. Established in 1792, this agency has a number of facilities across the United States where coins, such as dimes and pennies, are produced. Along with everyday coins used for commerce, the US mint has also produces a number of collectible coins and medals.
On 2 April 1792, the US mint was created by Congress to regulate the production and distribution of United States coinage. The first mint building was erected in Philadelphia, Pennsylvania, which was the capital of the United States at the time. This was the first federal building to be constructed under the US constitution.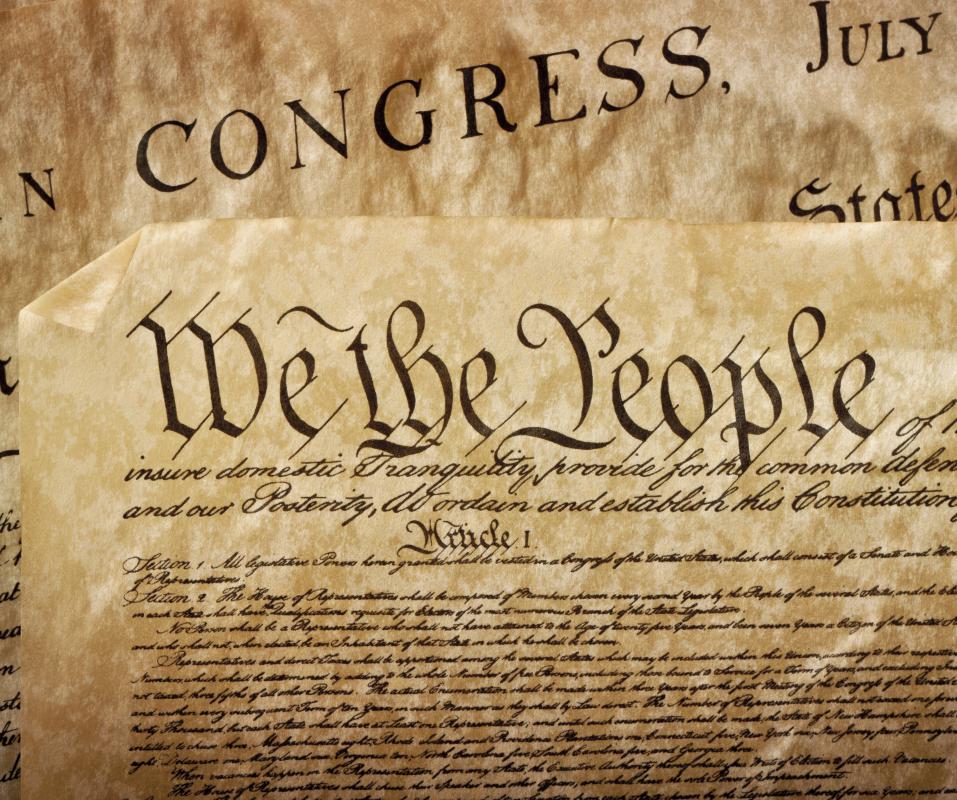 The original US mint building in Philadelphia also housed an unusual mascot. "Peter the mint eagle," as he is referred to, was said to live within the mint, and some say that he was the inspiration for the eagle stamped onto the United States silver dollars produced in 1836. After his accidental death, Peter was mounted, and he now resides in the current Philadelphia mint building today as a visitor attraction.
The first mint was part of the State Department. In 1799, the US mint was made into an independent agency. Under the Coinage Act of 1873, the mint became part of the Treasury Department, and later, in 1981, it was again changed and placed under the authority of the Treasurer of the United States.
Today, the headquarters for the US mint is in Washington, DC, the nation's capital. In addition to the largest coin-producing facility in Philadelphia, there are also mint facilities in Denver, Colorado; San Francisco, California; and West Point, New York. Another facility of the US mint is in Fort Knox, Kentucky, which is mostly used to store the majority of the United States' official gold and silver bullion reserves.
To protect these mints, a special law enforcement agency was formed. Started in 1792, the US Mint Police is considered to be one of the oldest federal law enforcement agencies in the United Station. They serve to protect all of the US mint facilities, including the headquarters and bullion reserves.
Everyday coins that are produced by these mint facilities include pennies, nickels, dimes, quarter dollars, half dollars, and dollars. Occasionally, commemorative coins are produced, which many people deem as collectibles. For example, in 1999, the US mint started its 50 State Quarters® Program. During a ten-year span, one quarter representing each state was manufactured for about 10 weeks, never to be produced again. The state quarters were released in the order that the states became part of the United States, and the back of each quarter depicted a symbol associated with that state.
Front and back of a US penny.

The first federal building erected under the Constitution was the first U.S. mint.

Some say an eagle kept at the first US Mint was the inspiration for the symbol used on money.

One US mint is located in Philadelphia.