What Is the Tibialis Anterior?
The tibialis anterior is a muscle located in the lower leg that is used for inverting and dorsiflexing the foot making it a vital muscle in movements such as walking or running. The muscle is located on the front of the shin and can be felt immediately beneath the surface. In human anatomy it is described as being lateral to the tibia — the bone at the front of the shin.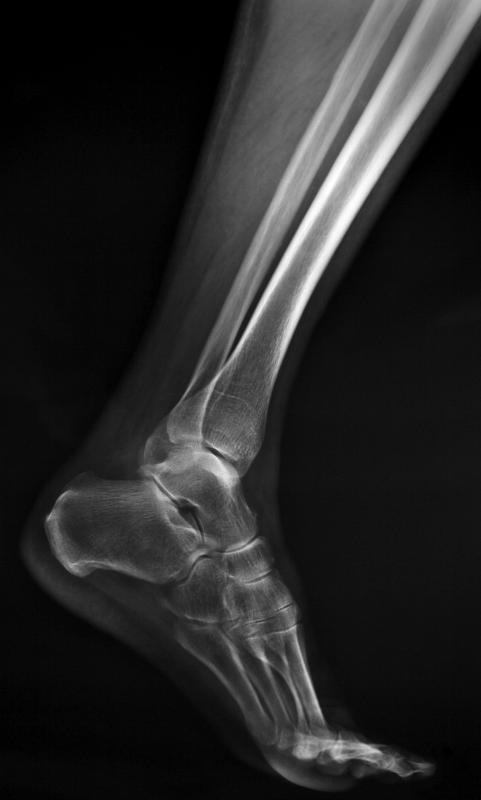 The origin of this muscle is on the upper surface of the tibia. From there it runs down the front of the shin before attaching to both the first metatarsal and the medial cuneiform. The nerve supply of the muscle is via the deep peroneal nerve.
One of the primary actions of the tibialis anterior is dorsiflexing the foot. This means that it is involved in pulling the foot upwards and holding it there. Dorsiflexion is a common movement that is required in a number of daily activities, and it is essential for the muscle to be strong enough to perform this adequately.
Another action of the tibialis anterior is inverting the foot at the ankle. This means that it allows the ankle to have some movement in the horizontal plane. The reason for this is that if the ankle starts to roll it has some movement available to it which can reduce the severity of an injury.
The muscle is an important part of a number of different daily activities. For example, kicking a football or hiking both use the muscle heavily. In general, any movement that requires movement of the lower leg will involve the tibialis anterior in some way. Even if the ankle isn't dorsiflexed the muscle is still used for stabilization of the ankle.
Aside from its main actions, the function of the muscle depends on whether the leg is bearing weight. This is referred to as either open or closed chain. The reason for this is that when the foot is on the ground during an activity then it's easier for the muscles to provide balance and stability.
Many muscles in the body have antagonists that work in the opposite way. The antagonists for the tibialis anterior are the gastrocnemius and soleus. Both these muscles are found in the calf and are used for plantar-flexion rather than dorsiflexion. A balance in strength between the calf muscles and tibialis anterior is important for the entire kinetic chain.