What is the Tel Aviv Stock Exchange?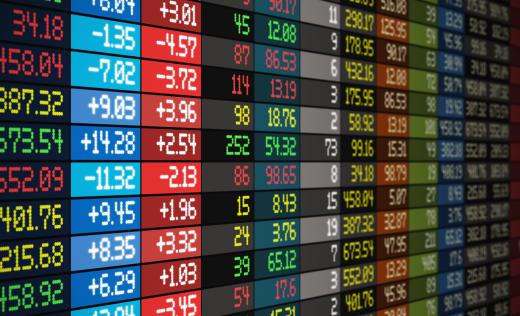 The Tel Aviv Stock Exchange is the only stock exchange in Israel. There is no other public market for trading securities in the nation of Israel, and it is vitally important to the country's economy. In total, this stock exchange contains more than 600 companies, about 10 percent of which have their shares floated on stock exchanges in other nations.
The fully automated trading system of the Tel Aviv Stock Exchange trades shares, government bonds and treasury bills in real time. Trading hours are slightly different from those of other stock exchanges because of the Jewish Sabbath, or Shabbat. This is observed from Friday sunset to Saturday sunset and is set aside as a rest day on which the labors of daily life should not be performed. This means that the market is open on Sunday to Thursday, from 8:30 a.m. to 4:30 p.m. local time.
Two of the largest stock market indices of the Tel Aviv Stock Exchange are the Tel Aviv 25 (TA-25) Index — also known as the Ma'of — which hosts the 25 largest stocks on the market, and the TA-100 Index, which contains the top 100 stocks. Many of these large Israeli companies enjoy dual listing. This means that they are featured on their own stock exchange as well as on foreign markets such as the New York Stock Exchange.
The Tel Aviv Stock Exchange is heavily protected and regulated. Israel's Securities Law of 1968 acts as regulator, and the exchange is overseen by the Israeli Securities Authority. Security measures include an automatic rejection of any trade in which the price of a security has changed significantly from the last time it was traded. If a particular company was to publish important information that could affect the market, there would be no trading on that particular stock for a certain time period, such as 45 minutes, to allow traders to read the information.
In 1935, the Anglo-Palestine Bank founded the Exchange Bureau for Securities. When the state of Israel was formed in 1948, the Israeli economy grew rapidly, so it was decided that a formal stock exchange was required. The Tel Aviv Stock Exchange officially began trading in 1953. It stayed in the same location for 30 years before moving operations to another area in Tel Aviv.
The Tel Aviv Stock Exchange became fully computerized in 1999 and enjoyed a period of huge growth thereafter. Non-Israeli investment increased exponentially and in 2005 reached a high of 2 billion Israeli new sheqel (NIS). This same year saw financial giants Deutsche Bank, Honk Kong and Shanghai Banking Corporation (HSBC) and UBS become members of the Tel Aviv Stock Exchange.
Starting in 2007, the Tel Aviv Stock Exchange started signing memorandums of understanding with various influential stock exchanges around the world in order to formalize relationships between the exchanges. This began in February 2007 when a memorandum was signed with the London Stock Exchange. It continued when similar agreements were signed with the National Association of Securities Dealers Automated Quotation System (NASDAQ) in November 2007, NYSE Euronext in July 2008 and the Shanghai Stock Exchange in November 2008.


By: Oleksiy Mark

Israel's only stock market is the Tel Aviv Stock Exchange.

By: cheekywemonkey

Many large Israeli companies enjoy dual listing, meaning they are featured on their own country's stock exchange and on a foreign market's as well.