United States
Fact Checked
What Is the Tampa Museum of Science and Industry?
The Tampa Museum of Science and Industry is located in the city of Tampa, Florida, on the western coast of the state. The museum strives to educate its visitors about science, and it accomplishes this through exhibits on weather, natural history, biology, and space. The museum also includes a large theater center where video-based presentations are viewed.
Educating the community about science, industry, and technology is the mission of the Tampa Museum of Science and Industry. The museum wishes to encourage interest in science and to make it more comprehensible to those who understand little about it. This is achieved through interactive as well as hands-on exhibits on applicable topics. The museum is geared towards both children and adults and encourages families to visit.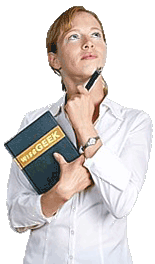 In 1962, the museum began as a small local institution called the Museum of Science and Natural History. This museum was geared toward children and included various exhibits on the topics of science and nature. It became popular enough that in the 1980s the institution relocated and expanded at the space it occupies today and under the name it is known by today, the Tampa Museum of Science and Industry.
The building in which the Tampa Museum of Science and Industry is located is striking and memorable. The structure is modern in style and very angular, with steep, sloping, and overlapping roofs. Perhaps the most noticeable part of the exterior is the IMAX theater. From the outside it appears to be a large dome, covered with reflective material.
There are a number of permanent exhibits at the museum. Topics include health and wellness, which includes an interactive exhibit on the human body. An exhibit on hurricanes and weather is available, which includes interactive displays, theater shows, and an exhibit where visitors can experience hurricane force winds. Visitors also have the opportunity to ride a high wire bicycle located within the museum.
A library, a planetarium, and a theater center are also housed within The Tampa Museum of Science and Industry. A butterfly garden as well as a nature center can be found on the grounds surrounding the museum. There is also an extensive youth science center that is maintained especially for children.
AS FEATURED ON:
AS FEATURED ON:

Woman holding a book