What Is the State Flower of Michigan?
The state flower of Michigan is the apple blossom. The Latin name for the plant is the pyrus coronaria and it is also known as the "sweet crabapple." The plant was formally adopted in 1897 and is well known for its pink and white fragrant petals. The same flower was also adopted by the state of Arkansas four years later in 1901. The state of Michigan is ranked second, behind Arkansas, in apple production in the United States.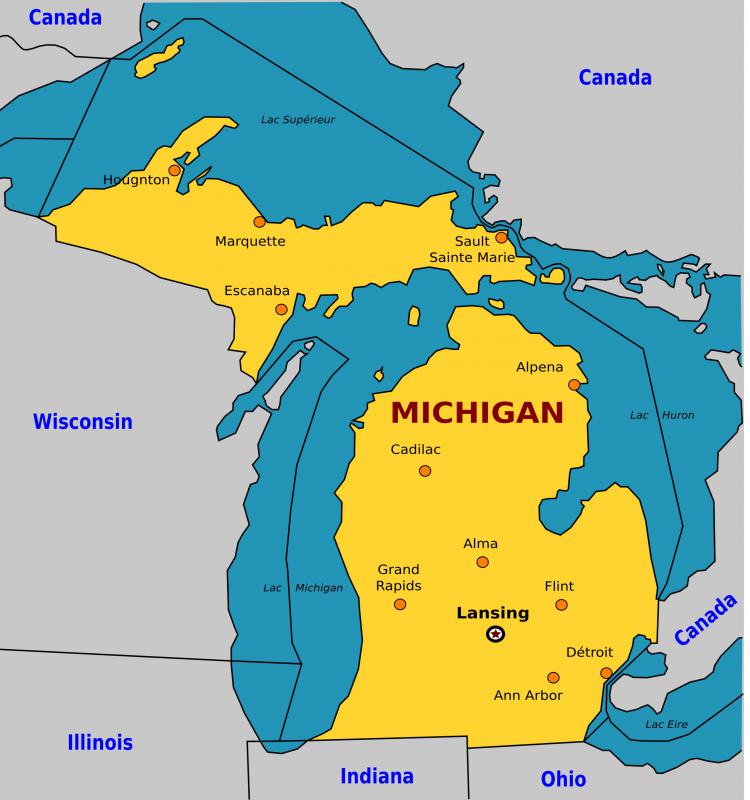 The pyrus coronaria is a short apple tree standing between 6 and 14 feet in height (2 to 4 meters). It has fragrant flowers that blossom in mid-May, but only last for about a week. Their fragile beauty, like the cherry blossoms in Japan, have inspired generations of poets and artists. Hairless twigs give way to the apple blossom's small, rounded leaves. The king blossom is the first flower to bloom on each twig, with smaller flowers blossoming soon after.
William Harris of Norwood first proposed the idea of a state flower of Michigan in 1897 in order to give the state a sense of "refined sentiment." The idea received wide approval in the state and was passed as joint resolution 10. The resolution for a state flower of Michigan was passed by both the state's senate and its house of representatives. The resolution stated that the apple blossom was chosen because it was native to Michigan, fragrant and added beauty to the landscape of the state.
The state flower of Michigan might be the apple blossom, but there are many other types of apples in the state. The state has a total of around 8 to 9 million apple trees; these range from granny smiths to red and golden delicious. The number of apple farms across the state is falling, but the number of trees is gaining with gala apples rising in popularity. Since 1950, as well has having the state flower of Michigan, the state has held a Michigan Apple Queen to celebrate beauty, public speaking and apple knowledge in the apple farming community. Each year, the Queen is crowned at the state's apple pageant.
Michigan has a number of other state symbols such as the wolverine, painted turtle and the brook trout. Plants also feature heavily in the state's iconography. As well as having the apple blossom as the state flower of Michigan, the state has the white pine as its state tree and the dwarf lake iris as its state wild flower.