What Is the Southern Environmental Center?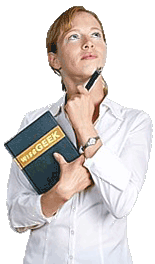 The Southern Environmental Center is a museum and educational facility located in Alabama. The goal of the Center is to educate the public on environmental issues in an accessible way. The museum also participates in a number of environmental projects within the state of Alabama. These projects include creating outdoor nature areas for education and public enjoyment as well as helping to maintain and manage a local nature preserve.
This museum is located in Alabama on the campus of Birmingham-Southern College in the city of Birmingham. The museum is mainly geared towards children but is still entertaining to visiting adults. The Center includes interactive educational exhibits as well as notable pieces of artwork created from recycled items.
The mission of the Southern Environmental Center is to educate the public about environmental issues. Specifically, the Center strives to inform visitors about how to look after and maintain their local environments by discussing issues such as air and water pollution, home energy use, and how to reduce household waste. It is the goal of the Southern Environmental Center to explain these topics clearly and understandably in a way that is accessible to individuals who may have had no prior experience with science.
One of the highlights of the Southern Environmental Center museum are its interactive features. The interactive experience uses multimedia presentations to educate visitors about the environment and what they can do to protect it. Often this area is used to educate school groups and other large assemblies.
The museum also participates in a number of environmental programs that are not directly related to the museum. One program that the Southern Environmental Center maintains is EcoScapes. EcoScapes are nature areas located on the campus of the Birmingham-Southern College, or within the city of Birmingham itself. These areas may include local artwork or special gardens, such as wildflower gardens or organic vegetable gardens. The primary purpose of these areas is for education, but they are also praised by the community for providing open, green spaces in the city.
Another program in which the Southern Environmental Center is involved is the Turkey Creek Nature Preserve, also located in Alabama. The Center co-manages the area with several other environmental organizations. One of the Center's main tasks is to organize and maintain a nature center at the entrance to the Preserve. This nature center is meant to educate visitors as well as groups, such Boy Scout troops, about the area and the surrounding environment.


Woman holding a book