What is the San Andreas Fault?
The San Andreas Fault is a major geologic fault that runs along the coast of Northern California, veering inland as it approaches Southern California. Because the fault runs along heavily populated regions of the state, it is often a topic of discussion, as a major earthquake there could be a very serious problem for California. The San Francisco Earthquake of 1906, for example, was caused by movement along the fault, and geologists monitor it carefully for signs that another big earthquake may be on the way.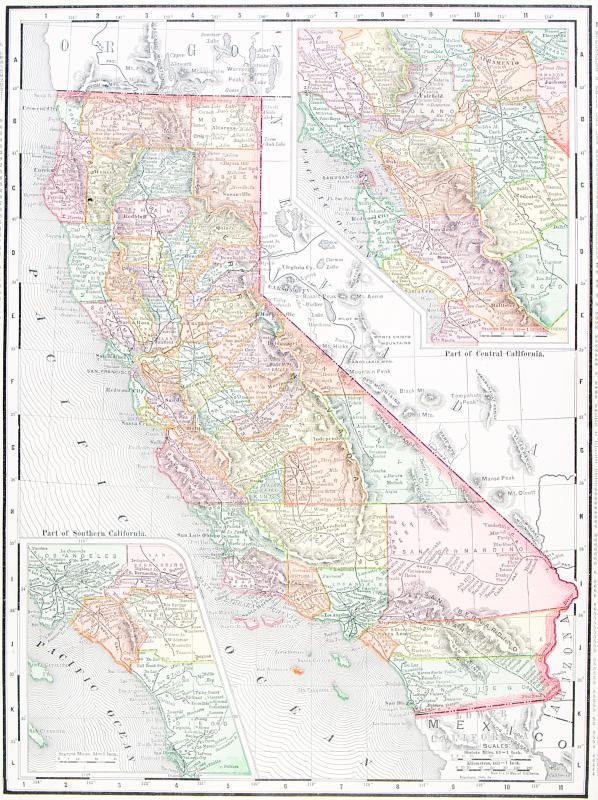 Like other faults, the San Andreas Fault is a fracture in the Earth's crust which is marked by increased geological activity. It is a transform fault, which means that it is located along the boundary between two tectonic plates. The Pacific Plate meets the North American Plate there, with a smaller plate called the Juan De Fuca Plate located at the Northern end of the fault. It is also classified as a strike-slip fault, because the two plates are actually sliding past each other, with the Pacific plate slowly moving northwards.
Andrew Lawson, a geology professor at the University of California, Berkeley, discovered the San Andreas Fault in 1895. He named it for a lake, the Laguna de San Andreas, which was formed by movements along the fault line. He was the first to realize that the geologic fault actually extended all the way into Southern California, and he also identified a number of associated faults, such as the Hayward Fault.
Movements of the fault have contributed immensely to the landscape of California. It is even clearly visible in some places, as people who have flown over it have noticed. Along the fault line, large piles of rock and dirt have been thrust up to create clear, straight lines that can be used to trace the progress of the fault as it works its way down the coast of California. As it has moved, it has created mountains, valleys, and lakes, many of which are enjoyed as recreation areas by Californians who may not be aware that they are literally treading on dangerous ground.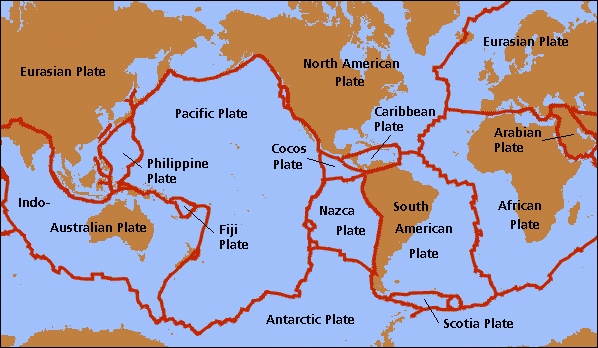 The San Andreas Fault is actually constantly in motion, although most of its small earthquakes are only detectable with advanced geological equipment. Many more noticeable earthquakes appear throughout California every week, with occasional big jolts. Catastrophic earthquakes along thefault cannot be predicted; one might happen in the next 10 minutes or in the next 200 years, and no one is really sure about when the next "big one" might occur, although geologists certainly try to analyze activity along the fault for warning signs.