What Is the Sam Houston Statue?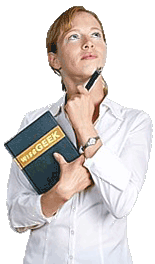 Sam Houston was a politician in Texas in the 19th century who presided over the creation of the Republic of Texas, until it became part of the United States. The city of Huntsville, Texas, boasts a statue of Sam Houston which the city government claims is the tallest statue of an American anywhere in the world. Produced by a local sculptor, David Adickes, the statue was raised in 1994.
The life of Sam Houston is part of the history of the state of Texas. When he was 16 years old, he ran away from his family in Virginia to live with Cherokees in Tennessee. He joined the army in 1813, but then switched careers to be a lawyer in 1818. Politics became an interest a year later, and after a stint as governor of Tennessee, he played a major role in Texas politics. Sam Houston led the Texan army against the Mexican military after the Alamo, and pushed them back into Mexico.
As Sam Houston was the president of the new Texas republic, and the governor of the region after it became a state, several monuments and museums exist in the state in his honor. As well as the Sam Houston statue, a bronze representation of the man on his horse is present in Hermann Park in the city of Houston. A museum dedicated to his exploits is located in Huntsville, where he made his home for much of his later years.
Huntsville is also the site for the Sam Houston statue. A massive 67 feet (about 20 m) tall, the statue is made from concrete and steel. It shows the man standing with a walking stick and looking proudly out over the Texan landscape. Officially, the statue is named "A Tribute to Courage," but informally, it also goes by the name "Big Sam." Although the tallest statue in the country, as of 2011, is the Statue of Liberty in New York, the city of Huntsville states that the Sam Houston statue is the tallest statue of a heroic American figure in the world.
When David Adickes built the Sam Houston statue, he based it on a plaster cast of the historical figure that was life size. The sculptor took the next three years to build the statue, and even found his own funding for the materials and labor cost. Once he raised the statue, on top of a base made of granite that was itself 10 feet (about 3 m) tall, the statue could be seen from more than six miles (almost 10 km) away.
Woman holding a book