What Is the Royal Air Force Museum?
The Royal Air Force (RAF) Museum offers visitors a glimpse of advances in aviation and the history of flight. More than 100 aircraft have been housed in the museum in Colindale, England, near London. Exhibits at the Royal Air Force Museum include interactive motion simulators, a selection of marine craft, a records archive, and an extensive collection of photographs and fine art.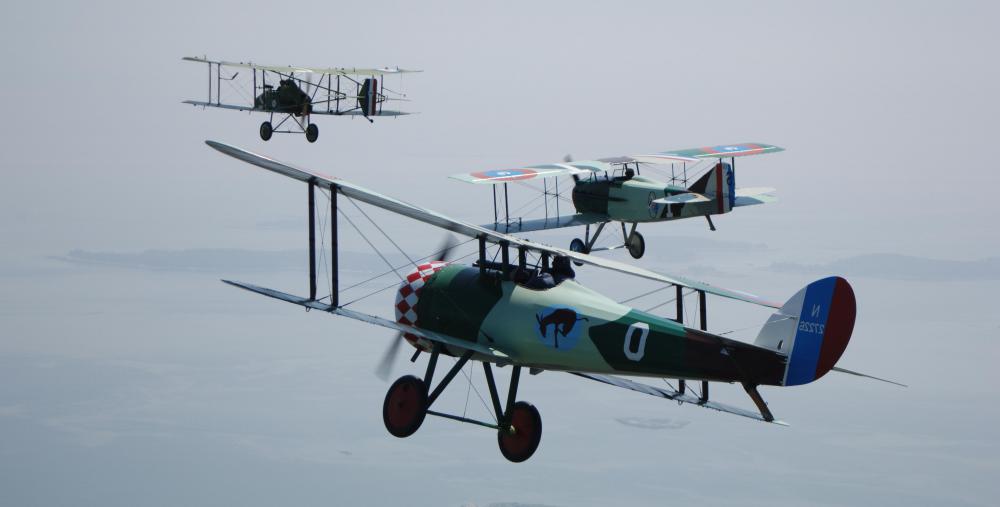 One exhibit covers 100 years of aviation and shows how technology influenced aircraft design and efficiency. Many of the planes in the Milestones of Flight exhibit depict aircraft flown by Royal Air Force pilots, but some foreign planes can also be viewed. Two of the most popular aircraft in this exhibit hall are the Bleiot XI and a replica of the Eurofighter Typhoon.
Frenchman Louis Bleiot made history when he crossed the English Channel in 1909 in the Bleiot XI monoplane. It because a popular choice throughout Europe after the historic flight and was primarily used to train pilots. The Eurofighter Typhoon provides a modern example of how flight technology changed over time.
This plane can fly at twice the speed of sound and was designed and built through a joint effort of several European countries. It first took flight in 1994 in Germany. The warplane is capable of attacking flying or terrestrial targets.
Motion simulators and interactive displays inside the Royal Air Force Museum's 4D Theatre use computer technology and animation to give visitors a chance to become a virtual pilot. They might imagine flying a bombing mission in a B-17, or try to avoid enemy pursuers in a supersonic fighter jet. These displays aim to impart information about the science of aviation and the history of the Royal Air Force.
History can also be traced via the Royal Air Force Museum archive collection. Pilot logbooks from various eras record deaths and accidents involving RAF members. Some record cards from World War II trace the movement of prisoners of war and accidents involving personnel or aircraft. Many of these historical records focus on World War II, but some go back to 1915.
The photo and fine art collections include thousands of examples of aviation history. Photos dating back to the 1890s are on display, with some aerial photos included in the collection. Many of the fine art displays were created between 1920 and 1955, but some date back to World War I. They include paintings, sketches, and sculpture.
Uniforms and artifacts in the Royal Air Force museum include examples of ammunition, weapons, and missiles used in war. The collection shows accessories used by the military, including eating utensils and cots. Medals collected over the years are kept at an off-site location and made available to researchers studying RAF history.
Computer technology inside the Royal Air Force Museum's 4D Theatre allows visitors a chance to imagine flying a bombing mission in a B-17.

Aviation history can be traced via the Royal Air Force Museum archive collection.