What Is the Role of Personnel Management?
The primary role of personnel management is to handle the human resources in a business environment. Essentially, that means that the personnel managers work with the employees in order to make sure they are producing the best results possible for the company. In terms of specifics, personnel management involves everything from dealing with the hiring and paying of employees, to training them, mediating their personal disputes, and sometimes even firing them.
It is pretty well-understood in most business environments that having effective employees who are operating in an efficient environment is often essential to running a successful company. In many cases, upper management would rather not have to deal with the daily difficulties involved in managing people and hiring them. The role of personnel management is generally to handle these decisions in their place, or at least work as an intermediary between upper-management and staff. Sometimes personnel management involves a single person overseeing a whole host of issues, while other companies may have a general personnel manager overseeing many secondary managers running several different departments.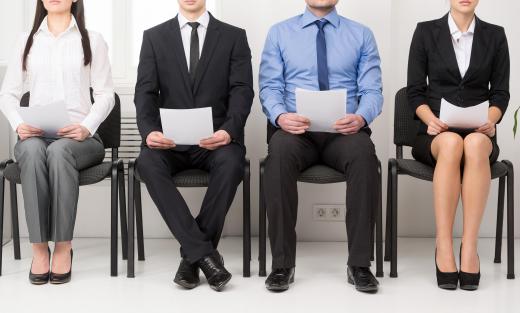 One common role of personnel management is to recruit people and hire them. In these cases, the manager is responsible for finding the best people possible, giving them the right responsibilities, and sometimes overseeing things like promotions and training to make sure people are doing the best work they possibly can. On the flip side, another role of personnel management is often to oversee the removal of employees who aren't getting the job done, or moving them into a different work situation where they can be more effective.
According to some people in personnel management, one of the most difficult aspects of the job is dealing with the various personal issues and conflicts that arise in the workplace. Sometimes employees simply don't get along that well, and this can lead to various inefficiencies. There are also cases where employees may break the rules in some way, or offend another employee by doing something insensitive, and the personnel manager may be required to mediate these disputes and discipline offenders.
Handling all the issues in personnel management jobs may sometimes require a good understanding of human psychology and a natural ability to work with people on a one-to-one basis. When it comes to things like firing people or dealing with personal disputes between various employees, the job can also potentially be very stressful, which is sometimes considered a major downside to these positions.
AS FEATURED ON:
AS FEATURED ON:

By: BlueSkyImages

One common role of personnel management is to recruit people and hire them.

By: Jeanette Dietl

One job of personnel management is to deal with personal issues and conflicts that arise in the workplace.

By: ruigsantos

Personnel management may be in charge of performing criminal background checks on new hires.