What is the Risk Management Process?
Risk management has to do with anticipating and analyzing what types of risks a person may face and how to avoid or deal with them. The risk management process is a simple process consisting of five steps. Although it can be applied to determine personal risk, it is typically used by companies to understand what risks they may face, how to handle them, and how to go about insuring their businesses.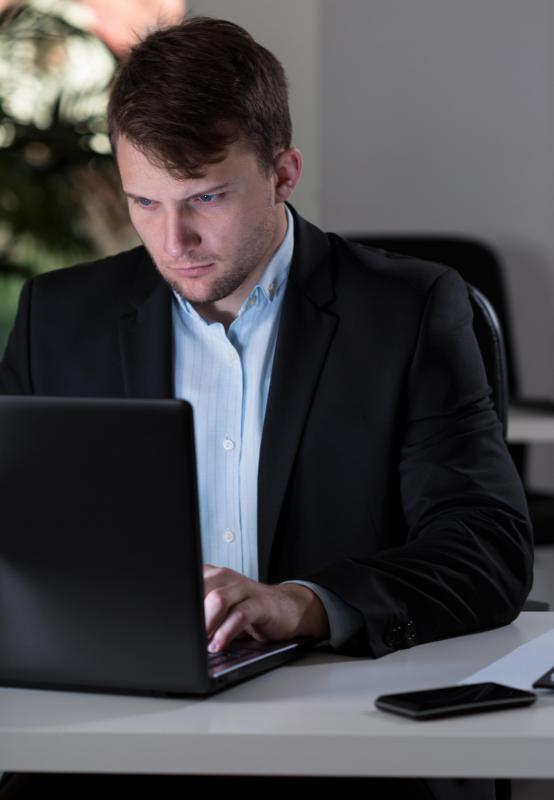 The first step in the risk management process is identifying what risks a business might face. Depending on the size and purpose of the company, the risks may vary. Some risks may pose short or long term threats. Some of the most basic risks involve employee injury, fraud, technology, and market fluctuations.
The next step in the risk management process is to analyze or assess which of the risks listed will have the most impact on the company. In addition to prioritizing the risks, the risk manager will need to determine which risk factors the company has control over and which ones it does not. After assessing each risk, they must be evaluated. To complete this step, a list of company goals and objectives is needed. By specifically evaluating the possible repercussions of each risk on the company or business objectives, the company will be better prepared to deal with the outcomes.
The fourth step in the risk management process is creating a treatment plan. Based on each risk and its affect on the company's goals, the risk manager must determine what can be done to treat each risk. Creating a treatment plan will necessitate deciding which risks can be avoided and which ones can only be lessened.
The treatment plan should detail the steps that will be taken to avoid or lessen the impact of each individual risk. The plan should also include how you will deal with risks that are inevitable. The company should decide how it will manage risks that have a small impact on the business, and how it will manage ones that may alter the course of the business plan.
The final step in the risk management process is ongoing risk monitoring. This is a step that should occur throughout the lifetime of a company, so it is not so much a step but a continuous supervision over the effects of risk. The monitoring should occur at each level of the business so as to provide a complete view of the impact of risk.