What Is the Relationship between the Brain and Central Nervous System?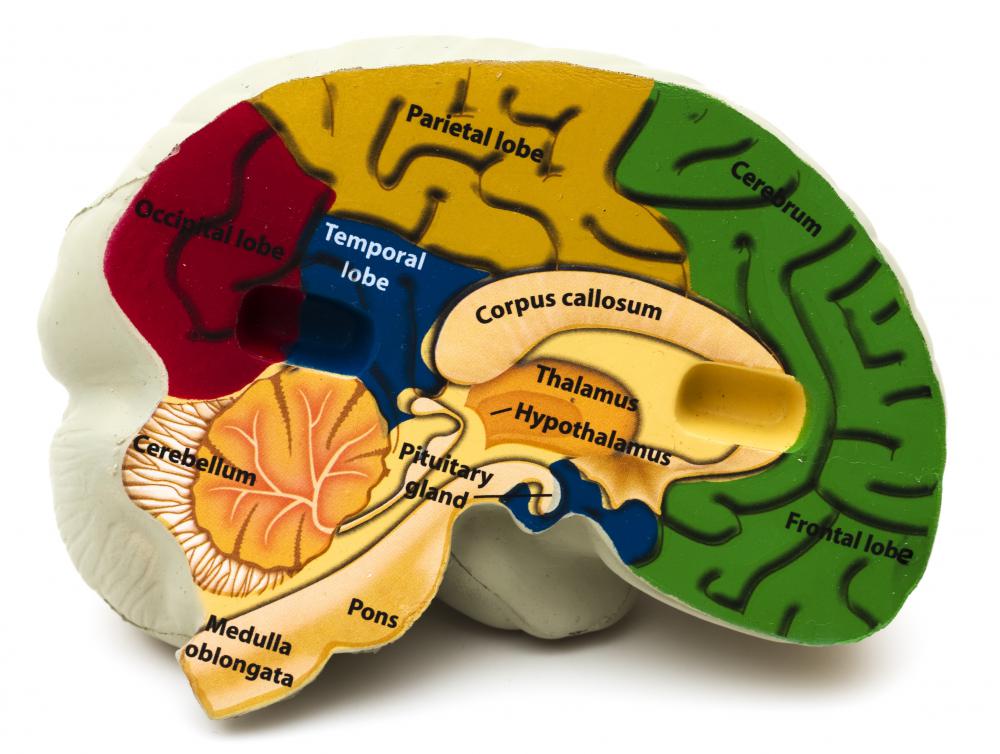 In discussions of anatomy, the brain and central nervous system (CNS) may be referred to as separate entities. The brain, however, is a component of the central nervous system, as is the spinal cord. It functions as the body's control center, both submitting and receiving information, which it does by way of electrical signals called nerve impulses. These nerve impulses are sent along the spinal cord and out to the body's tissues via the nerves exiting the spinal column, delivering messages from the brain such as commands to the muscles to contract. Conversely, the peripheral nervous system, which consists of the nerves and nerve cells distributed throughout the body, sends information from the body back to the brain for interpretation.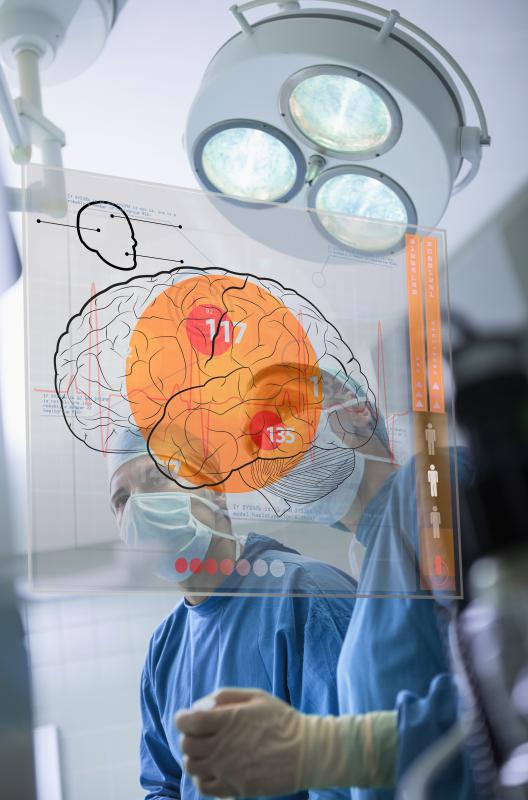 Where the brain is the information center of the nervous system, the central nervous system as a whole is responsible for the transmission and interpretation of messages sent between the brain and body. Nerve impulses, which travel either toward or away from the brain, must be channeled up or down the spinal cord, the lower section of the central nervous system. Those sent away from the brain and out toward the body are referred to as motor signals since they generally tell the body's muscles to move in response to a stimulus. An example would be stepping from pavement onto sand: cells called sensory receptors signal the brain that the ground is no longer firm under one's feet, and the brain and central nervous system coordinate and send a motor signal back out to the muscles used in walking so that they may adjust to the uneven surface.
The central nervous system also receive nerve impulses from the body known as sensory signals. Sensory receptor cells in the skin and throughout the body send status updates to the brain about everything from pain to temperature to organ function — this is how the body maintains its steady state of operation, known as homeostasis. These signals travel up the spinal cord to the upper part of the CNS: the brain and brainstem. There they can be interpreted and an appropriate bodily response determined, such as an increase in saliva in the mouth in anticipation of a meal, or stepping quickly off sand that is too hot to walk upon. Through this coordination of sensory input and response by the central nervous system and peripheral nerves and receptors, the body can adjust to both its internal and external environment.
By: Karen Roach

The areas of the brain.

By: WavebreakmediaMicro

Both the brain and the spinal cord are parts of the body's central nervous system.