What Is the Relationship between Cervical Cancer and Pregnancy?
The most common reproductive cancer in women between the ages of 15 and 50 is cervical cancer. The link between cervical cancer and pregnancy has been much researched. While some studies on pregnant women who have cervical cancer have concluded that the course of the cancer is not affected by pregnancy, they have also determined that women in this group have higher chances of stillborn deliveries. Some researchers hypothesize that pregnant women who have early-stage cervical cancer are more likely to have that cancer discovered sooner than it would otherwise likely be. This is because, at the early stages, cervical cancer has few, if any, symptoms, and because pregnant women are far more likely to be seen often by an obstetrician, it stands to reason they would be diagnosed sooner.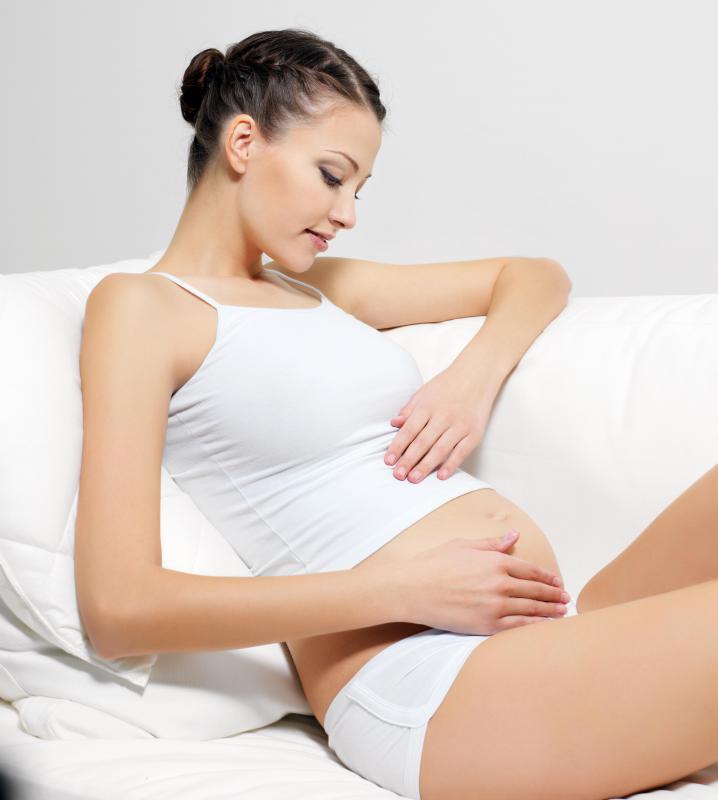 The connection between cervical cancer and pregnancy depends upon which trimester a pregnant patient is in when the malignancy is discovered. If the fetus is less than three months old, many doctors urge immediate treatment that will, in all likelihood, result in a miscarriage. They caution such patients that postponing chemotherapy or radiation for six months or more poses a significant danger in that the cancer is more likely to metastasize in that time.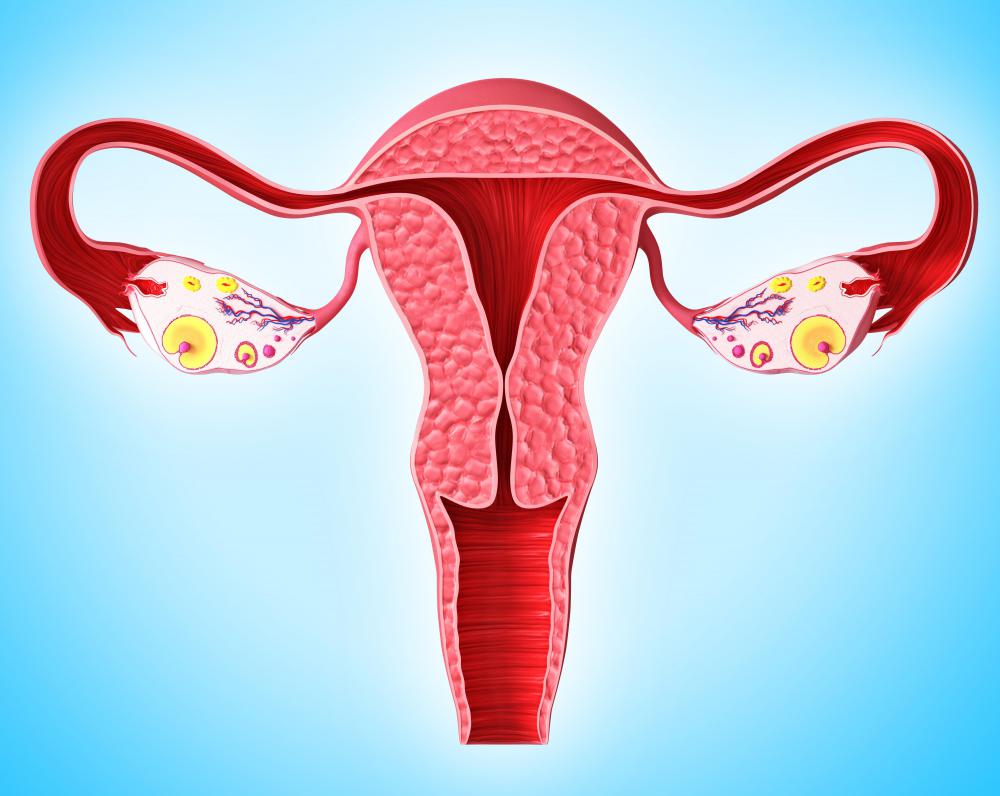 Cervical cancer and pregnancy may not be mutually exclusive. Many doctors feel that pregnancies in the second or third trimester can continue. In these cases, a Caesarian birth is urged. Treatment must begin immediately after the baby's birth.
A second link between cervical cancer and pregnancy is found in women who were diagnosed with and treated for cervical cancer prior to attempting to become pregnant. Most treatment options severely limit or eliminate the possibility of future pregnancies, with one exception. Women who were diagnosed at stages 0 or 1A may be able to become pregnant and carry the baby full term.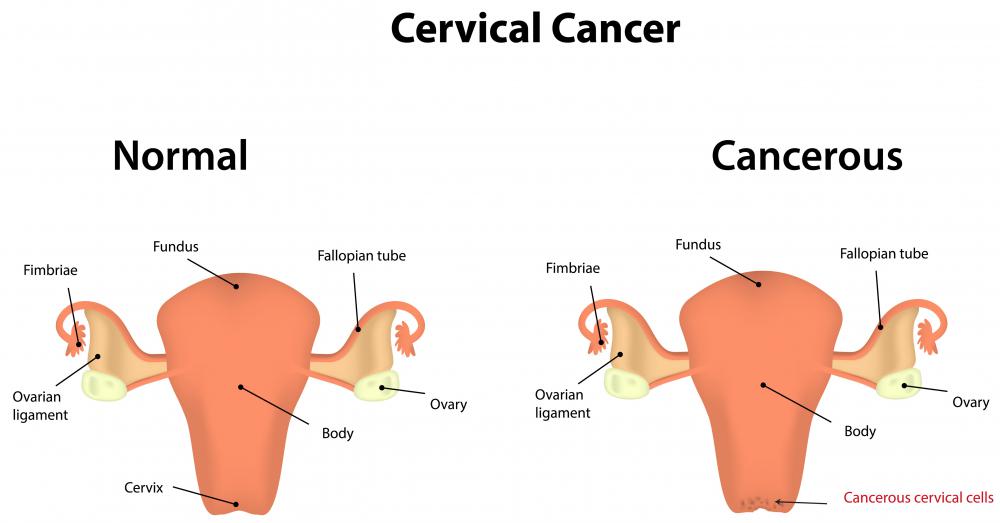 If the patient received a radical trachelectomy, her cervix and uterus were treated but not entirely removed. Malignant cells are scraped away during this procedure, but only the lower cervical section is taken out. Pregnancy can therefore occur following the treatment, but the chance of miscarriage is considerably higher, and a Caesarean delivery is required.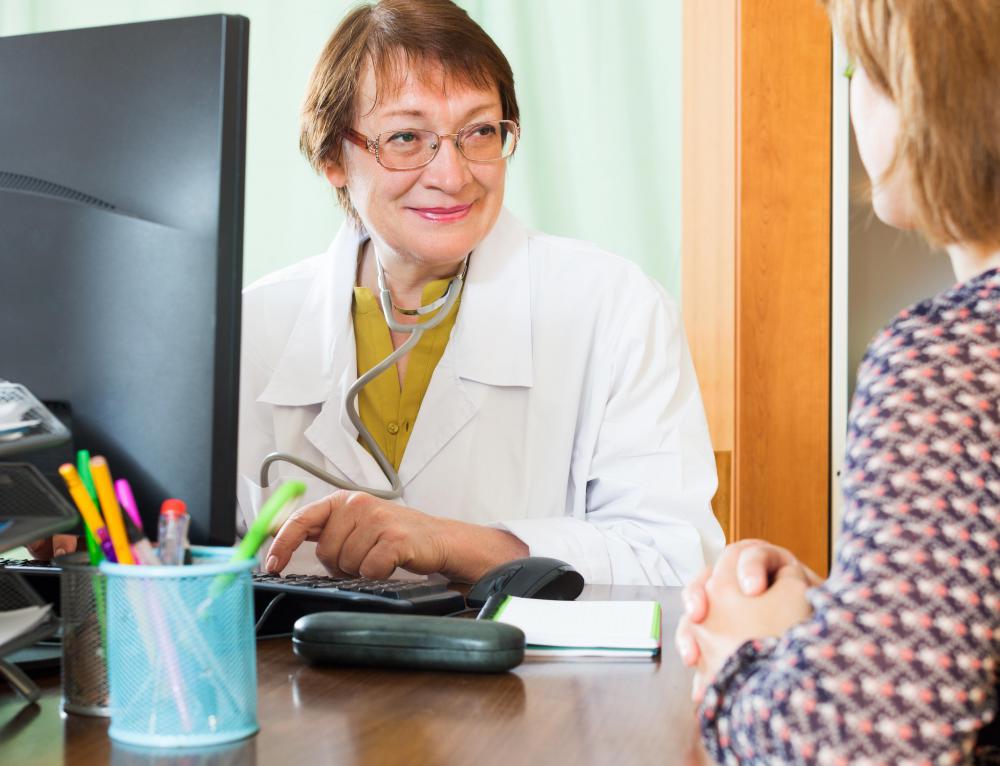 Most women who have been treated for cervical cancer will not have the option of pregnancy later on. In many cases, the uterus has been removed to deter the cancer from spreading to other organs. It other cases, radiation used as part of the treatment will have caused significant damage to the ovaries, and the eggs would most likely no longer be viable.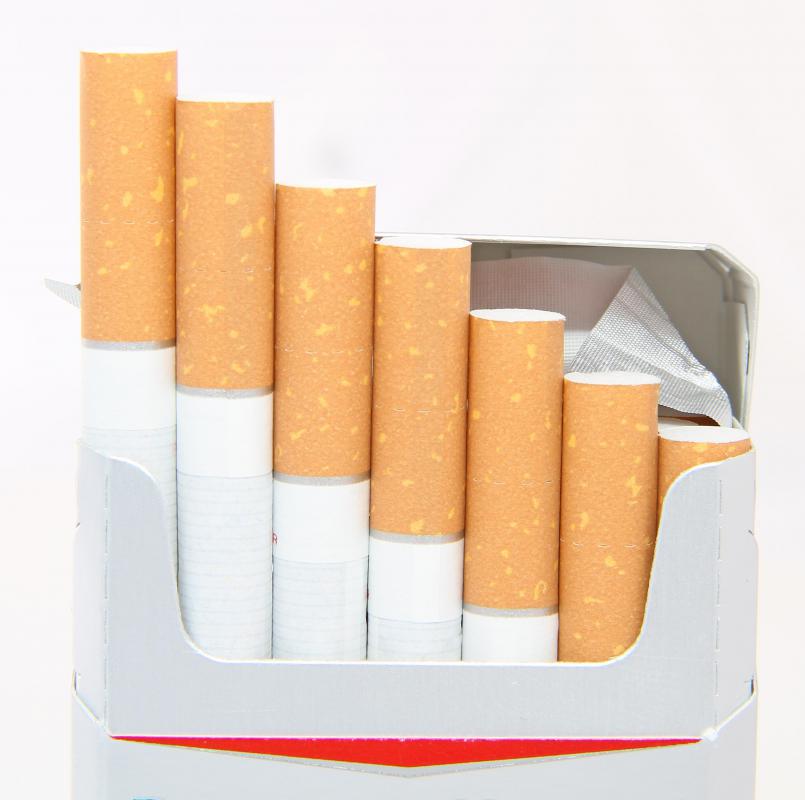 Cervical cancer and pregnancy may not be mutually exclusive; many doctors feel that pregnancies in the second or third trimester can continue.

Cervical cancer occurs when there is a cancerous growth on the cervix.

Pregnancy is rare after cervical cancer unless it is diagnosed in the early stages.

A pregnant woman's visits to her obstetrician could help lead to an early diagnosis of cervical cancer.

Inhaling cigarette smoke can significantly increase a woman's risk of cervical cancer.