What Is the Oregon Museum of Science and Industry?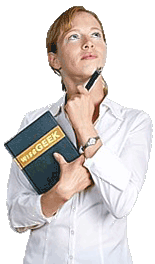 The Oregon Museum of Science and Industry (OMSI) can be found in Portland, Oregon, on the east bank of the Willamette River. Encompassing more than 18 acres (72,843.4 m2) of land and buildings, the museum houses examples of natural history and advances in industrial technologies specific to the Oregon region dating back to the 19th century. John Cyprian Stevens is credited with creating interest and campaigning for the establishment of the museum, beginning in 1896. As a private, non-profit museum, OMSI's mission is to serve as a resource center to encourage the public's awareness and appreciation for scientific and technological education.
Funding for the Oregon Museum of Science and Industry comes from admission and membership fees, as well as public and private donations. No state funding is used to operate, maintain, or otherwise fund museum exhibits, events, or other expenses. In fact, the land on which the new museum opened in 1992 was donated by Portland General Electric. Originally home to an old power generation plant, the museum's design incorporates the smokestack and other elements of the old power plant, contrasting old versus new industrial technologies. Turbine Hall, a permanent part of the museum's design and exhibit collection, highlights the original turbines used in the old power plant.
Exhibits and features of the Oregon Museum of Science and Industry offer visitors educational opportunities and interactive learning environments focusing on a variety of science and technology topics. Halls dedicated to Earth and life sciences; items donated by organizations such as the U.S. Navy planetariums; and other exhibits draw more than one million visitors annually. Events, classes, and other attractions are geared toward children, youths, and adults, as well as general audiences. Community outreach and off-site education programs seek to engage residents and visitors from a variety of socioeconomic backgrounds, cultures, and interests.
Once nothing more than a small collection of artifacts concerning natural history displayed in Portland's City Hall, the museum has undergone numerous transformations and incarnations. Stevens successfully campaigned for and saw the establishment of the City Hall Museum in 1906, the first official incarnation of the Oregon Museum of Science and Industry. Over the years, as interest and private funding grew, plans for the Portland Museum of Natural History began, but were interrupted by the Great Depression and the Second World War. With the establishment of the Oregon Museum Foundation in 1944, the Oregon Museum of Science and Industry, as it is known today, began to take shape.


Woman holding a book