What is the Olfactory System?
The olfactory system is the part of the brain which allows people to interpret smells. It converts chemical signals in the form of odors into perception by the brain. A number of separate structures are part of the olfactory system, including the olfactory epithelium, which collects chemical signals, and the olfactory bulb, which sends those signals to the brain. The olfactory system is part of the larger limbic system in the brain which is involved in memories, emotional responses, and behavior.
When smells reach the olfactory epithelium, cells within this structure respond to them. Different cells are sensitized to different odors, sending messages to microregions in the olfactory bulb known as glomeruli. Each glomerulus can pass signals on to different areas of the brain. The brain's perception of an odor will be influenced by which microregions are activated, and where they send their signals.
Different smells route to different areas of the brain because different responses may be required. For example, a smell which triggers a memory would be routed to one location, while a smell which requires immediate physical reaction, such as the scent of burning, would go to another area of the brain. The human brain can distinguish between a number of types of smells and related smells, although it is far less sensitive than the olfactory systems of many other animals.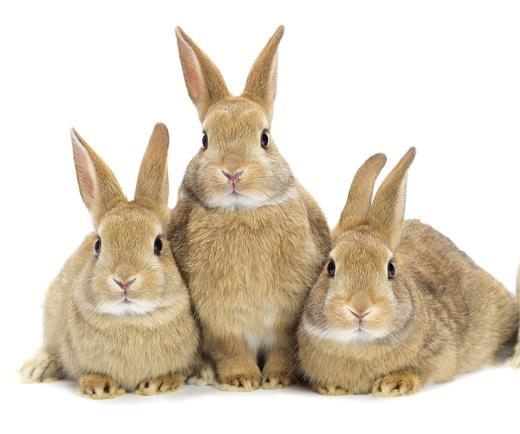 In addition to the main olfactory system which processes odors in the environment, many organisms also have an accessory olfactory system which responds to pheromones. People do not perceive pheromones as specific odors, but they do react to them, because they reach various areas of the brain which can trigger responses such as sexual interest or the urge to flee. Often, responses to pheromones are subtle, and people may not realize that these chemicals are involved in their reaction to a person or situation.
The olfactory system is believed to be one of the oldest sensory systems. A sense of smell is critical to a wide variety of organisms, from rabbits which need to be able to smell approaching predators to scavengers which need to be able to detect whether or not meat is safe to eat. Damage to the olfactory system can be caused by congenital birth defects, exposure to harsh chemicals, brain damage, or damage to the nose which interferes with the delicate olfactory epithelium. Individuals with a disabled sense of smell can be a social and personal disadvantage.
AS FEATURED ON:
AS FEATURED ON:

By: werbefoto-burger.ch

Smells are interpreted through the part of the brain called the olfactory system.

By: rusugrig

Rabbits use a well developed olfactory system to detect predators.

By: Eléonore H

The brain's olfactory system is responsible for interpreting smells.

By: Athanasia Nomikou

The olfactory system is part of the limbic system, which involves memories, emotions, and behaviors.