What Is the Mississippi Museum of Natural Science?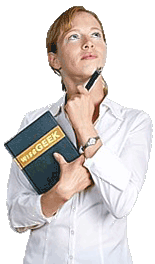 The Mississippi Museum of Natural Science is an exhibition and education center located in Jackson that seeks to teach the public about the state's wildlife and habitats through various exhibits, programs, and by preserving a collection of related research works. Francis (Fannye) Cook was a strong supporter for the creation of the museum along with the Mississippi Game and Fish Commission. LeFleur's Bluff State Park is home to the large complex, where expansive outdoor features allow patrons to learn about the landscape firsthand along with indoor exhibitions, both permanent and rotating. This museum also offers a variety of educational programs and resources.
Biological researcher Fannye Cook founded the Mississippi Museum of Natural Science in 1932 as a part of the Game and Fish Commission. The commission's activities centered around traveling and educational exhibitions. Cook then became the Museum's first director during this time, and used her skills learned at the Smithsonian to train museum workers around the state to gather information on Mississippi's natural life and habitats.
Seeking to continue this type of research and preserve Mississippi's natural landscape, the Mississippi Museum of Natural Science houses a collection of Cook's research dating to the early 1930s. A bulk of the research centers on plant and animal surveys completed by Cook and satellite museums that she ran between 1936 and 1941. In 2011, it was a member of both the American Museum Association and the Association of Science Technology Centers.
This Jackson, Mississippi, museum sits in LeFleur's Bluff State Park. The complex measures over 70,000 square feet (about 6,503 square meters) and 300 acres of land. Outdoor features include over 2 miles (appx. 3.22 kilometers) of hiking trails and "the swamp," a large greenhouse. The museum also boasts an amphitheater.
The Mississippi Museum of Natural Science features both indoor and outdoor permanent exhibitions. Indoor exhibits feature Mississippi's various animals and landscapes, with space dedicated to its aquatic habitats, extinct species, and swamps, among others. Outdoor exhibits allow patrons to experience the museum's work in action and include nature walks, a maze, and several gardens, as well as ponds, creeks, and a grove. Special exhibitions rotate through the museum as well focusing on specific animals or presenting an in-depth look at a certain habitat.
As a part of its mission to educate the public about the state's natural resources, the Mississippi Museum of Natural Science offers a variety of resources for educators and youth. A preschool room offers young children the opportunity to climb small trees, play with puppets, and listen to stories about nature. Older students can enjoy interactive exhibitions and games in the kid's club. Field trip programs and presentations include content and grade-specific, hands-on demonstrations, as well as a teacher's guide for planning.


Woman holding a book