What Is the Melbourne Museum?
The Melbourne Museum is a popular tourist attraction in the city of Melbourne, in the Victoria region of Australia. It was opened in 1854, and includes exhibits that focus on the history, people, and environment of the local region. The Melbourne Museum is the largest museum south of the equator, and contains more than eight galleries dedicated to things like natural science, the human body, and Australian history.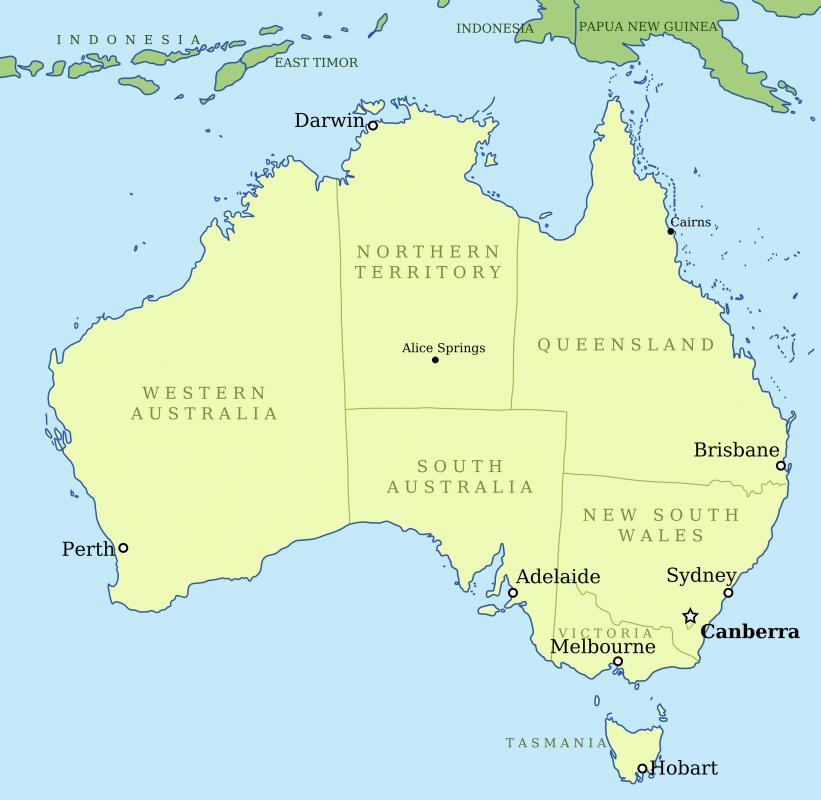 More than one million people each year visit the Melbourne Museum, which is situated among a series of historic structures. It sits in Carlton Gardens, next door to the Royal Exhibit Building. This building dates back to the 19th century, and served as an exhibit hall for a well-attended international exhibition. Visitors to the Melbourne Museum can also tour the Royal Exhibit Building to explore its classical architecture and historic artifacts.
Seven major galleries at the Melbourne Museum are used to house the museum's permanent collections. One of the most popular of these is the Science and Life Gallery, which is home to dinosaur skeletons and other prehistoric life forms. The Melbourne gallery celebrates local history, and is home to Phar Lap, a champion race horse from Australia. Other galleries are dedicated to the human body, the Australian Aboriginole people, and the history of the Pacific Island culture.
Families may wish to explore the Children's Gallery, which features exhibits designed for children younger than eight. Many of these exhibits are interactive, which helps to draw children in. The Children's Garden within this gallery includes playground equipment in a covered pavilion. Another popular family area is the Victorian Forest, which consists of a living recreation of the mountainous forests found in the Victoria region.
In addition to the major exhibit galleries, guests can view films at documentaries at the museum's IMAX® theater. This facility features a screen that extends more than eight stories high, with many films available in 3-D. A separate touring hall houses a series of temporary exhibits, which in the past have included everything from Egyptian mummies to exhibitions on space exploration.
Visitors to the museum must purchase tickets, though children under the age of 16 can enter for free. The Melbourne Museum shop features standard museum shop gear, as well as a section dedicated to local crafts and other regional merchandise. At the building's Discovery Center, members of the public can conduct research into local history or genealogy. Adults and children can also take part in numerous education and life enrichment programs offered throughout the year.
The Melbourne Museum contains dinosaur bone exhibits.

The Melbourne Museum is a popular tourist attraction in the city of Melbourne, in the Victoria region of Australia.