What Is the History of the Washington State Quarter?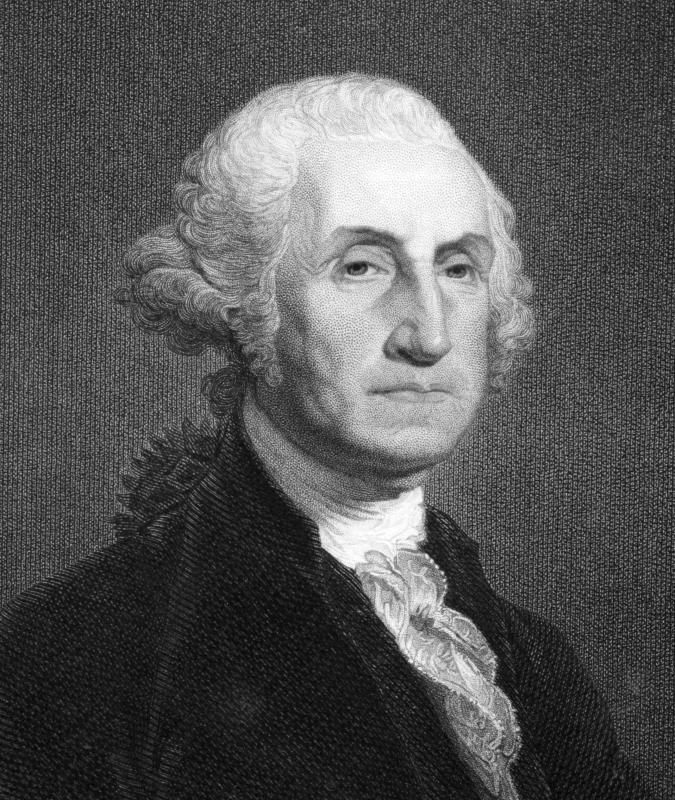 The U.S. Mint inaugurated its 50 State Quarters program in 1999, producing quarters from five states each year until 2008 when all states were represented, each in the order by which the state signed on to the American union. Washington state received its quarter in 2007, since it did not become the 42nd state until 1889. The Washington state quarter has the same front decoration as the others, but the back features a leaping salmon in the foreground of iconic Mount Rainier.
Unveiled on 11 April 2007 by Governor Chris Gregoire at a Seattle ceremony, the Washington state quarter was only manufactured for 10 weeks like all the other state quarters. This makes it a popular item for collectors, who often attempt to collect all 50. According to the U.S. Mint, these 50 quarters will not be manufactured again.
On the "heads" or obverse side the Washington state quarter, like all others, has the customary rendering of George Washington. On the back of regular quarters, it normally states "UNITED STATES OF AMERICA," "QUARTER DOLLAR," "LIBERTY," "IN GOD WE TRUST" and "E PLURIBUS UNUM" on the front. Washington's quarter stacks all of these standard sayings onto the front, except for the latter, which is Latin for "Out of many, one."
The Washington state quarter has the distinction of being the only state coin that bears the state's namesake on the front — the nation's first president. This led Governor Gregoire to declare that it was the only true Washington quarter. He called it "100 percent Washington."
The state's nickname, "The Evergreen State," is displayed directly in the center of the state quarter's reverse side. At the top, it states, "WASHINGTON," with "1889" directly underneath. On the bottom is the date of production — 2007. In the middle, rising above the state nickname, is an evergreen-based Mount Rainier. Wrapping around to the left, is a king salmon arcing out of the water.
Mount Rainier is one of the state's enduring landmarks, forming the horizon of several cities from Seattle to Tacoma. It remains the country's tallest active volcano on the mainland. In the recent half-millennium, however, it has not erupted like St. Helens or Baker, which are the state's other two active volcanoes. Featured along with the stand of evergreens and king salmon — a key food source since indigenous times, the obverse tableau of the Washington state quarter is an homage to the state's natural history.
President George Washington is on the Washington state quarter.