What Is the History of the State Seal of Washington?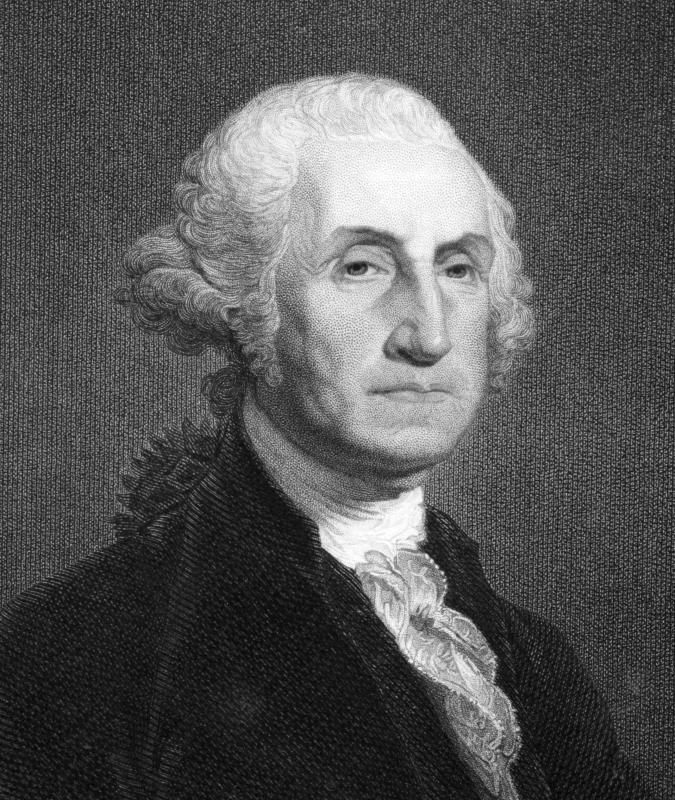 The official state seal of Washington is very simplistic, with only a few elements, although a more elaborate design was originally proposed. It features a die-cut portrait of George Washington, the first president of the United States, for whom the state is named, and the words "The Seal of the State of Washington 1889," indicating the year in which the US territory became a state. Charles Talcott, a jeweler from Olympia, WA, was asked to create the artwork based on a scenic view of Tacoma, WA to coincide with the first meeting of the state legislature in November 1889. Talcott advised the legislature to adopt the Washington portrait instead, believing that it would be timeless and more easily associated with the state itself. In 2010, a Washington man, angered by what he believed was excessive taxation, registered a proposal with the secretary of state to replace the current state seal with that of a man in a suit with a tapeworm attached to his intestine.
The first idea for the state seal of Washington was to use the natural landscape as inspiration. The proposed design featured Mt. Rainier, the port of Tacoma, WA, and a wheat field with grazing sheep. Talcott argued that this sketch was too complicated and would not reflect the future progress of the state. He originally planned to model his work on a stamp that had George Washington on it, but later replaced it with a likeness depicted on a box of cough medicine. The die created by Talcott, now more than 100 years old, is still kept by the secretary of state, the official custodian of the state seal of Washington. In 1967, the state hired a graphic artist from Seattle named Richard Nelms to update the seal's artwork, and he chose a portrait of George Washington by Gilbert Stuart.
Throughout its history, the state seal of Washington has undergone slight modifications, but the most radical proposal was made in 2010. A resident of Washington state was disgruntled by what he believed were unfair and excessive business and personal taxes levied by the state government. He proposed that the current state seal be replaced with a depiction of this supposed injustice, a tapeworm attached to the intestine of a businessman. The proposal, which was officially filed with the secretary of state, would have also contained a new state motto, "Committe[d] to sucking the life out of each and every taxpayer." The measure did not qualify to appear on the state ballot.
The Washington state seal depicts an ink drawing of President George Washington.