What is the Financial Crimes Enforcement Network?
The Financial Crimes Enforcement Network (FinCEN) is a department within the United States Treasury responsible for identifying, preventing, and responding to financial crimes. One of its primary roles is as an enforcer of the Bank Secrecy Act. This department was established in 1990, reworked in 1994, and broadened considerably in 2001 under the USA PATRIOT Act, an act of Congress passed in response to terrorist attacks on several targets in the United States on Sept. 11, 2001.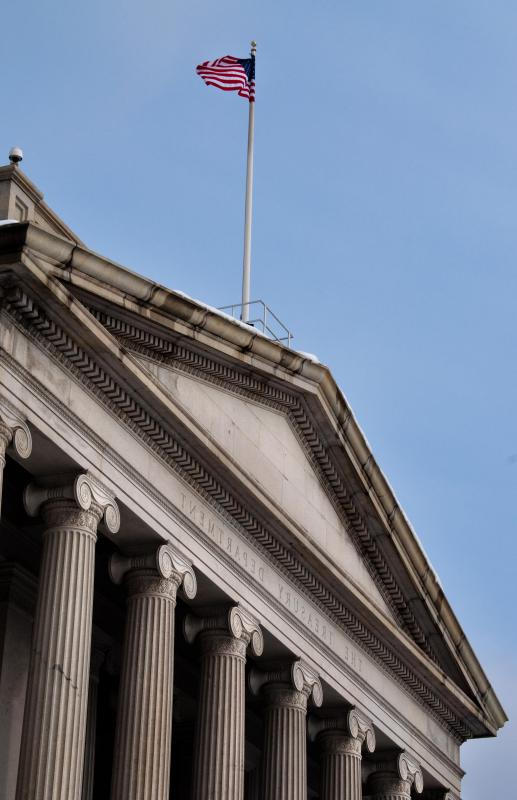 Members of this department include law enforcement officers, financial regulators, and finance professionals, all of whom work together on a variety of tasks. The Financial Crimes Enforcement Network was originally established to combat money laundering in the United States, and later the organization's mission expanded to addressing concerns about financing for terrorism. The department also investigates other types of financial crime like fraud and is very interested in financial fraud conducted via the Internet.
This department is authorized to track financial transactions across the United States. Certain types of transactions must be reported automatically to the Financial Crimes Enforcement Network, such as large cash transactions. The network has access to a variety of tracking systems it can use to trace funds, as well as people, looking for patterns of behavior indicative of fraud or other questionable financial activities. A person with no known income moving large amounts of cash, for example, would be deemed suspicious and would be targeted for closer monitoring.
Whistleblower reports are also investigated by members of the Financial Crimes Enforcement Network. People who suspect that financial crimes may be occurring can call with tips, triggering an investigation. The ability to cooperate with other agencies is a key component of the department's mission, as well. Members of the department can share information to facilitate investigations and receive relevant information in return, allowing them to work as a team when building cases and pursuing matters of interest.
Employment with the Financial Crimes Enforcement Network is available to people like law enforcement officers, accountants, and finance professionals. It is usually necessary to pass a background check, looking specifically for conflicts of interest and other concerns. Employees can be subjected to random security checks and are monitored while they work for FinCEN, as they have access to confidential information, as well as having the power to direct and shape investigations into people and companies of interest. These powers could become an issue in the event of blackmail or other personal conflicts.
A Suspicious Activity Report may be filed by a bank if a customer's behavior is suspicious.

The FinCEN is a department within the United States Treasury.